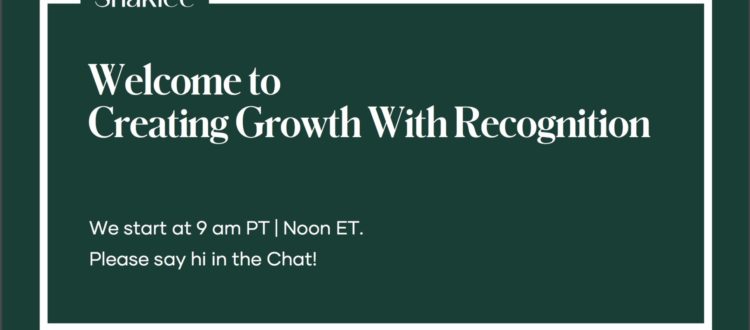 Training Recap: Creating Growth With Recognition
Recognizing your team's accomplishments is one of the most powerful things you can do to inspire growth and momentum. Use the resources below, shared* by Director of Business Training, Celina Alger and Manager of Recognition, Marcie Johnson to create more success by highlighting the achievements of your team.
Using Canva® Content to Create Recognition Graphics
To create simple, fun graphics to recognize your team, we recommend Canva — a graphic design software available in a desktop and mobile app version. To help you get started, we've created Shaklee templates you can download and use within Canva.
For more information on getting started with Canva, check out their awesome training videos.
*Shared on January 21, 2021
†Information on Canva® provided for informational and educational purposes only. All trademarks property of their respective holders.