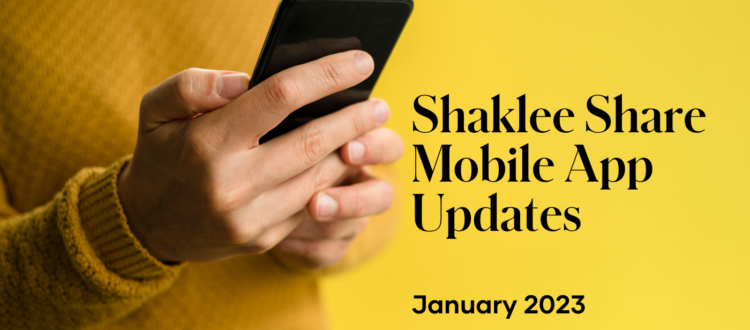 Shaklee Share Mobile App Updates
We're making a few changes to the Shaklee Share Mobile App to focus on the Ready Set Share System and Ready Set Wellness starting Friday, January 20.
These changes will streamline the Tools tab – the sharing section of the app – to make it easier to find and share the content that will help you start conversations and introduce new people to Shaklee!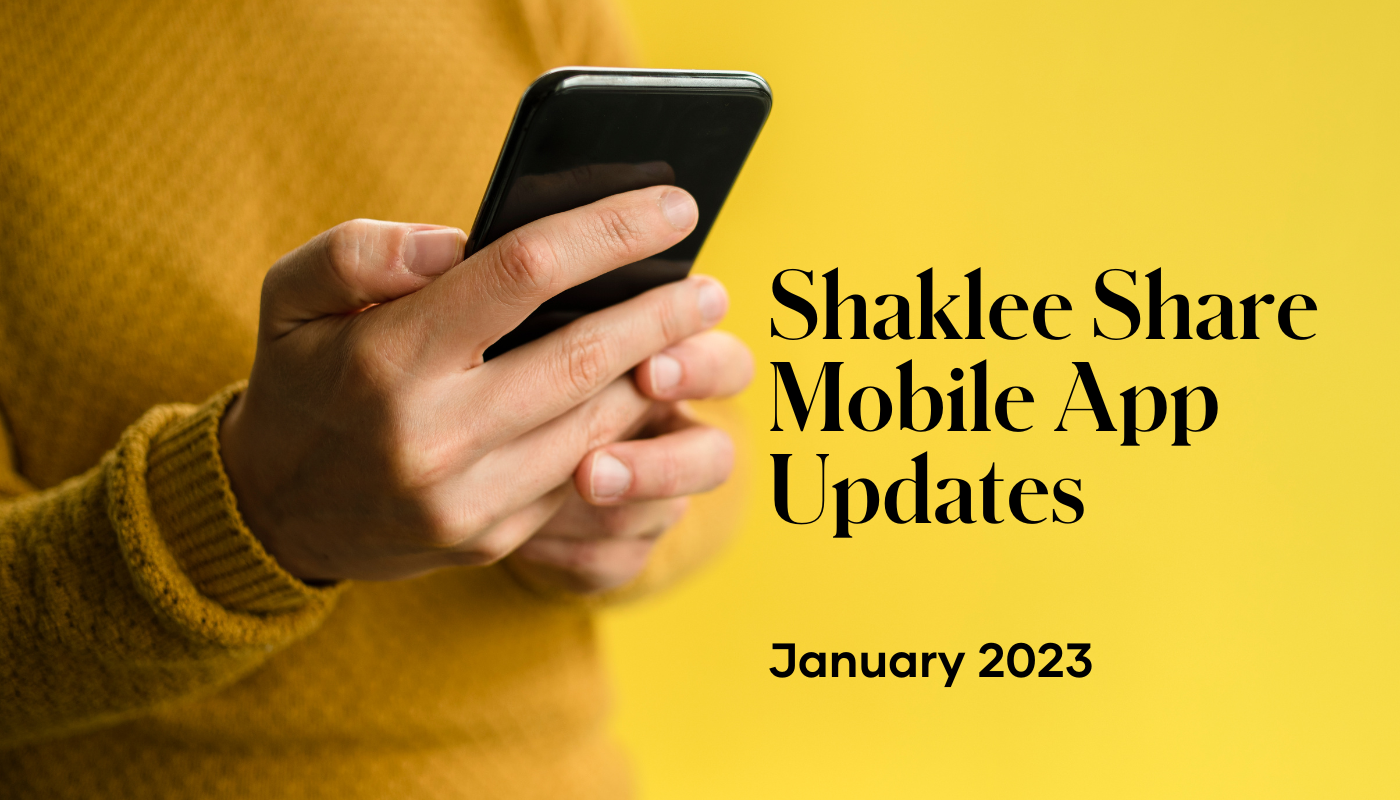 What's Changing:
We will focus the content on the Ready Set Share System and Ready Set Wellness. The new sections will include:
Ready Set Share training documents that you can easily share with your team
Getting conversations started with our core nutritional products – Life Shake and Vitalizer
Getting conversations started with our Ready Set Wellness Boosts – Shaklee Collagen, Cleanse products (DTX® Complex and Herb-Lax®), Organic Greens Booster, Metabolic Boost, Pomegranate Energizing Tea, Green Matcha Energizing Tea, and Elderberry Energizing Tea
Asking people to get started with Ready Set Wellness which will include the Ready Set Wellness booklet, video, and other Ready Set Wellness shareables
Earning an income which will include any sharing content related to the Shaklee Income Opportunity
Over time, we'll transition content that isn't related to Ready Set Share and Ready Set Wellness to the desktop Tools site at shaklee-tools.lingoapp.com so you can find those resources there.
What's Staying in the App
Join and Share Links – We'll keep the Join and Share links, where you can find the catalogue link, Join as a Member, and Join as an Ambassador link
Promotions – We'll also keep the section for Promotions so you can easily find and share any available special offers with your customers and prospects
Make the App Your Own
Add Your Own Media: Don't forget, you can always upload and add your own favourite content to the Share App by using the My Media section at the bottom of the Tools tab
Reorder the Tools Tab: You can also change the order of the sections that appear in the Tools tab by using the toggle bar in the top left corner of the Tools tab, so the sections you use most are at the top of the list
Look for these changes to take effect on Friday, January 20.