Shaklee Leadership Summit
June 20-21, 2024 | Dallas, Texas
McDermott Theater & Sheraton Dallas Hotel
Your Business. Elevated.
Shaklee Leadership Summit 2024 is a catalyst for professional and personal growth – a super-charged two-day learning experience for those serious about Making Healthy Happen™ through the Shaklee business opportunity.
Shaklee Unplugged
Get cutting-edge, actionable insights from thought-leaders in Wellness, Marketing, and Business Strategy. Plus get the fuel of inspiration you need to move forward as we share powerful stories of success from the Shaklee Family and visionary insights from our Shaklee Chairman and Chief Executive Officer, Roger Barnett.
Master Classes
Skill up in key areas that can translate to business success everything from creating viral videos and reels to taking your Wellness Communities to the next level, leading with emotional intelligence, Shaklee Science, and more.
Networking & Team Building
Let's hang out! Enjoy opportunities for targeted networking with your fellow Shaklee Leaders, as well as opportunities for fun and community, including Wellness Workouts, Giveback opportunities, and Mixers.
Celebration
We're pulling out all the stops to recognize our VIP Elite qualifiers and award winners with a gala Green-carpet awards night celebration!
Elevate your business at the Shaklee Leadership Summit
Early Bird In-Person Registration | $199 | Ends 12/31/23
Limited Virtual Pass (Live Stream of General Sessions with Featured Speakers) | $149
Regular In-Person Registration | $299 | Ends 6/19/24 or until capacity is reached.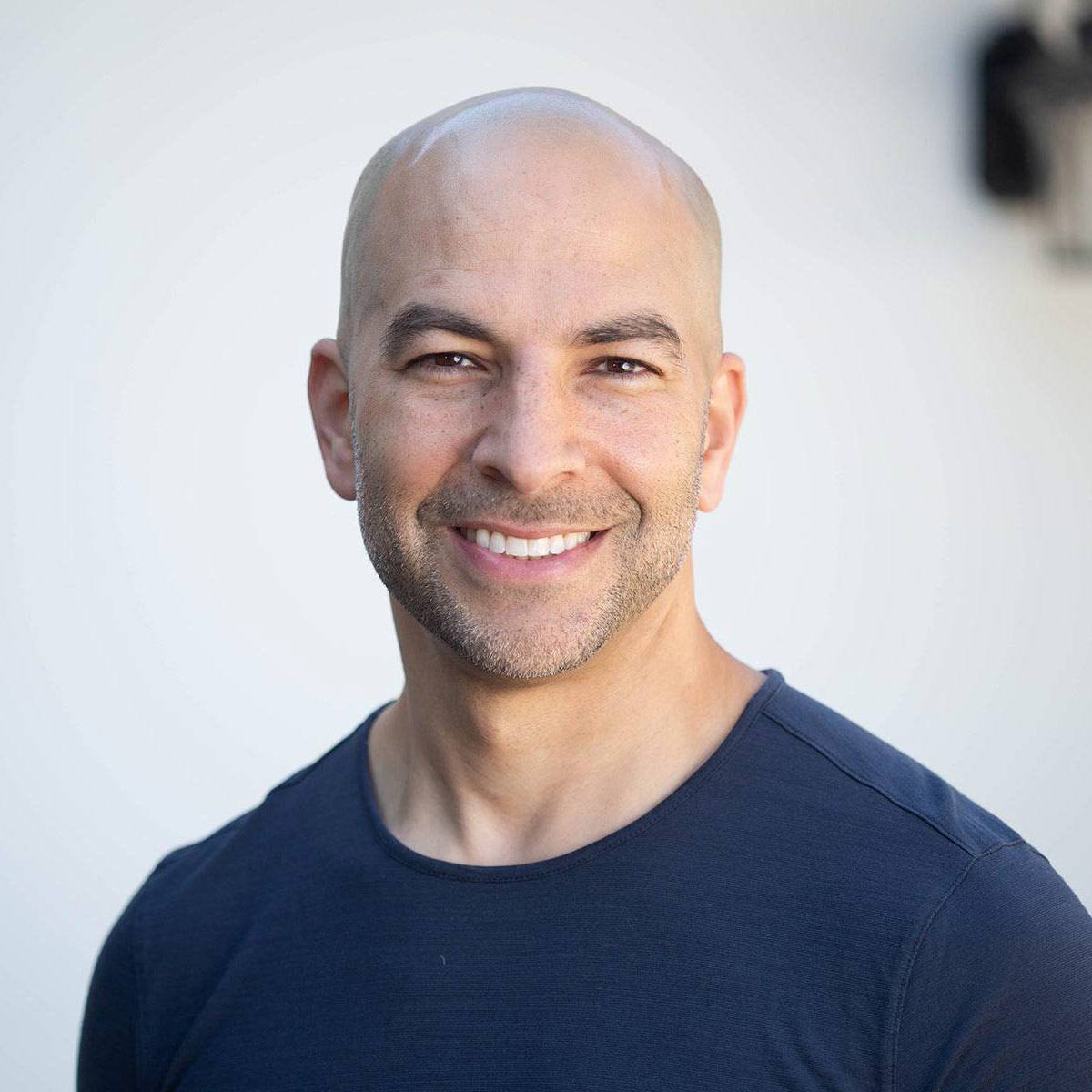 Peter Attia, MD
Peter Attia, MD, is the host of The Drive, one of the most popular podcasts covering the topics of health and medicine.​ He is also the author of the #1 New York Times Bestseller, Outlive: The Science and Art of Longevity.​
He is the founder of Early Medical, a medical practice that applies the principles of Medicine 3.0 to patients with the goal of lengthening their lifespan and simultaneously improving their healthspan.​
Dr. Attia received his medical degree from the Stanford University School of Medicine and trained for five years at the Johns Hopkins Hospital in general surgery, where he was the recipient of several prestigious awards, including Resident of the Year.
Kindra Hall
Kindra Hall is the Chief Storytelling Officer at Success Magazine, the premier publication for the direct selling industry. She is also the best-selling author of Stories that Stick and Choose Your Story, Change Your Life.
At the Shaklee Leadership Summit, Kindra will talk about the irresistible power of strategic storytelling. By the time you've left her session, you will:
Understand the psychology behind strategic storytelling—to fully take advantage of it​
Gain clarity on what a story actually is—a nuance lost in the sensationalism of the word​
Learn how to access the unlimited supply of stories within each brand and/or individual​
Discover the biggest storytelling mistake and how to avoid it​
Breakdown the 3-Step Storytelling Process​
Study the anatomy of a fail-proof story for maximum impact​
Determine the many opportunities for telling the stories for results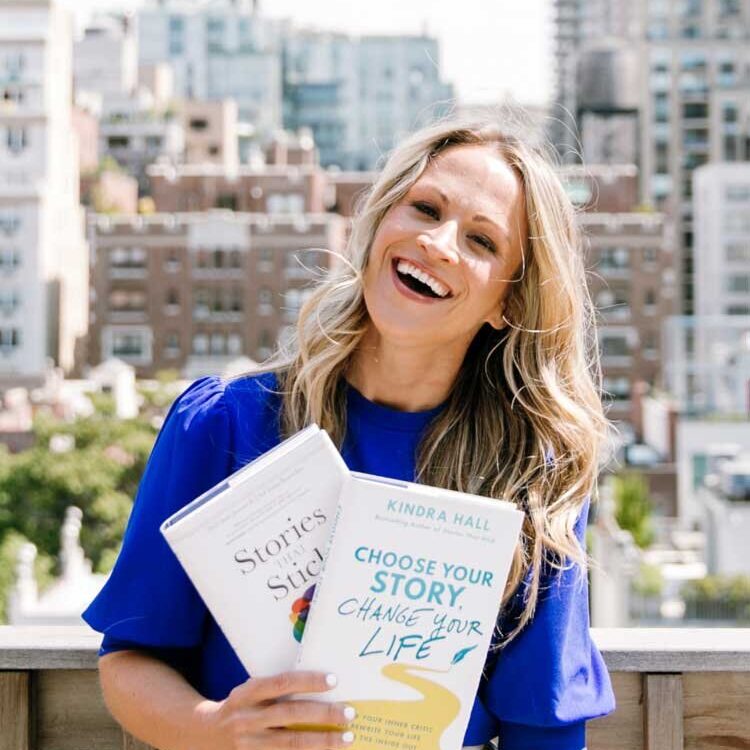 Preliminary Schedule
Check back frequently for updates to the Summit schedule.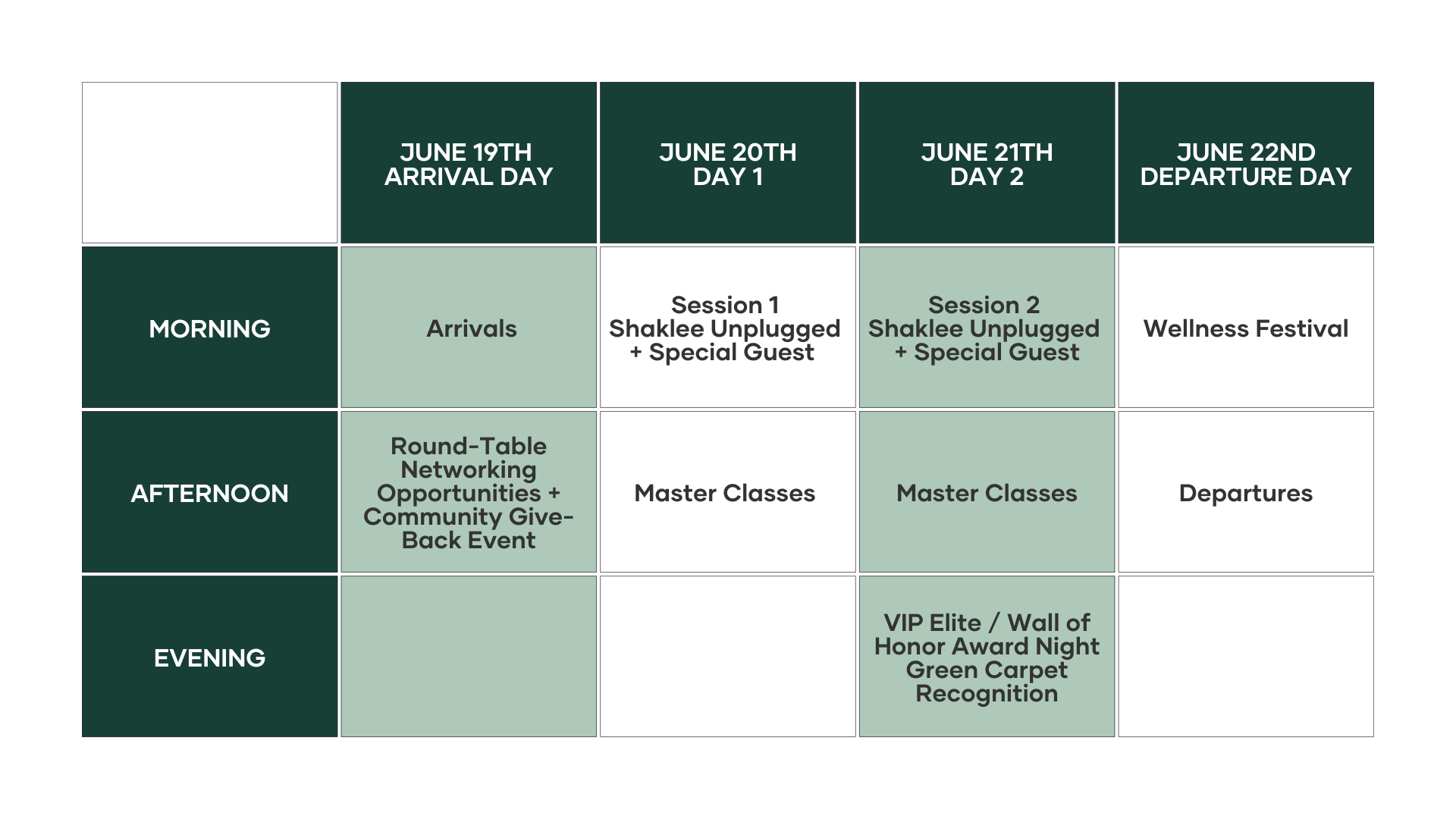 Hotel Accommodations
The Shaklee Leadership Summit is located in the heart of the Downtown Dallas Arts District home to great restaurants, galleries, and hotels. For your convenience, we have listed below a selection of hotels within walking distance of Summit activities.
Please note: Shaklee is not offering designated room blocks. Attendees are responsible for selecting and securing their own hotel accommodations.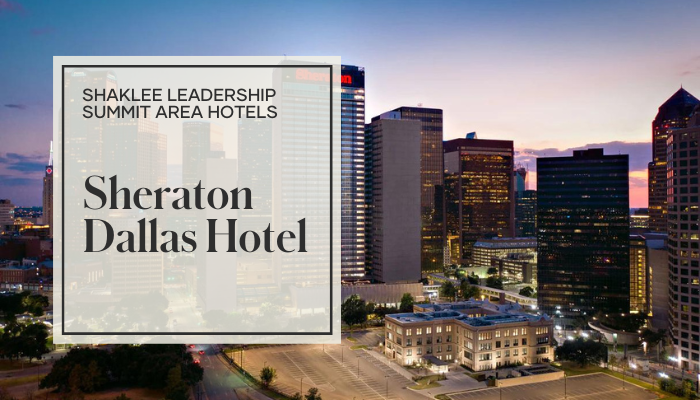 (location of Master Classes, workouts, networking events)
400 Olive St
Dallas, TX 75201 US
Phone: (214) 922-8000