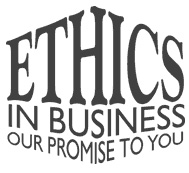 Shaklee proudly adheres to the DSA Code of Ethics
Shaklee is a DSA member company, and as such Shaklee and Shaklee Independent Ambassadors are required to abide by the requirements of the DSA Code of Ethics. Adhering to the DSA Code of Ethics is one way to put the Shaklee philosophy into practice. Shaklee and our Ambassadors walk the talk by making the commitment to practice the highest standards in business ethics. Since our history is built on ethics and integrity, it's easy to do because it's how we've operated for more than 60 years.
As a Shaklee Ambassador, there are several key things you should expect from Shaklee as a DSA member company, just a few of which are to:
Provide you with accurate information about the company's compensation plan, products, and sales methods.
Be accurate in any comparisons about products, services or opportunities.
Provide adequate training to help you operate ethically.
Base all actual and potential sales and earnings claims on documented facts.
Similarly, Shaklee consumers should expect Shaklee Independent Ambassadors to:
Tell you who they are, why they're approaching you and what products they are selling.
Explain how to return a product or cancel an order.
Respect your privacy by calling at a time that is convenient for you.
Provide accurate and truthful information regarding the price, quality, quantity, performance, and availability of their product or service.
Offer a complete description of any warranty or guarantee.
For a more complete listing of what you as an Independent Ambassador can expect, and what your consumers can expect from you, please visit the DSA website.
DSA Code of Ethics Text:
The full text of the DSA Code of Ethics in English
El texto completo en español del Código de Ética de la Asociación de Ventas Directas (DSA)
Additional Resources:
DSA Code of Ethics Quiz: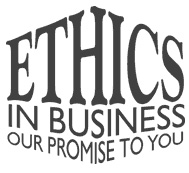 The Direct Selling Association's (DSA) Code of Ethics was developed to protect Ambassadors and consumers from unfair and deceptive business practices. It addresses issues that have been identified over the years as areas for potential abuse by companies or Ambassadors and requires that member companies make no statements or promises that might mislead either consumers or prospective salespeople.

So many people and businesses abide by the rules only when someone is watching, testing, monitoring, and overseeing their actions. Integrity means doing the right thing when no one is watching. It is a strength in character, a way of being and doing, that supersedes any rules. It comes naturally from a core principal. It cannot be ordered, regulated or directed into being. It exists for its own merit and abides by its own divine accord."
– Ann-Marie Hilchen, Director, MI

Integrity is paramount, especially in our "word of mouth" industry where personal relationship matters and trust is everything. Truthful disclosure, honest claims and keeping promises are the foundation to a business that attracts loyal people who stay, year after year and refer other like-minded people. This is what builds a sustainable long-term, credible business, which is what we all want right?"
– Anthea Tripp, Key Coordinator, TX

You associate your own name and reputation when you make the decision to partner with a company. It's no small thing to know that I will never need to apologize to anyone for any Shaklee product. Shaklee's stellar reputation and standards for excellence are hard to come by in today's world."
– Anne Siloy, Senior Coordinator, OH