Making a Big Difference for the Planet
Earth Day isn't just a day. It's a movement. It's a way of life. And it's every day at Shaklee.
Earth Day is celebrated annually on April 22, and this time of year presents a unique opportunity to share Shaklee's environmental story with everyone and invite them to join us in making a positive difference for people and the planet – one person at a time.
VEUILLEZ CLIQUER ICI POUR VOIR CET ARTICLE EN FRANÇAIS
Our proven commitment to the environment and our "green" Get Clean® line are perfect topics to cover this Earth Day month and provide a tangible reason to talk to everyone we meet about how we can make the earth a better and healthier place to live. All it takes is one action to make a big impact on our planet, on you, and on your business.
One kit. One tree. One big difference for the planet.
We're saving the planet one tree at a time. For every Get Clean Starter Kit sold, Shaklee will partner with American Forests® to plant a tree in your honour! And that's not just for April; we love our earth so much that, with your help, we do this year-round.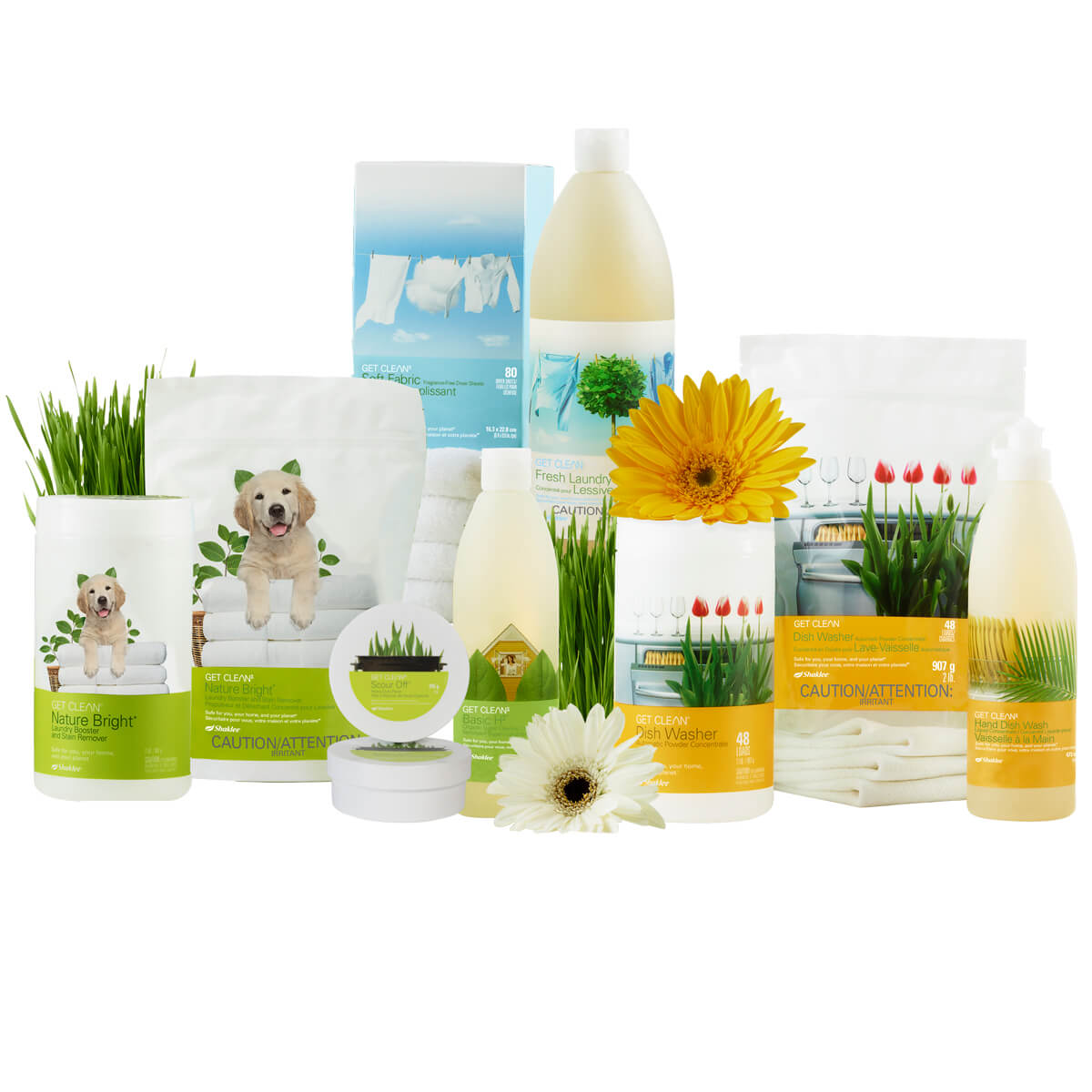 Our Get Clean product line offers powerful, natural, and non-toxic cleaning choices that are Safe for You, Your Home, and Your Planet® – with no harmful fumes, no chlorine bleach, no phosphates, no nitrates, and no animal testing, and formulated without hazardous chemicals.
The Get Clean Starter Kit includes a full range of home care products – and offers an excellent opportunity for new (and existing) people to create a healthier (and cleaner) home:
All trademarks are the property of their respective owners.