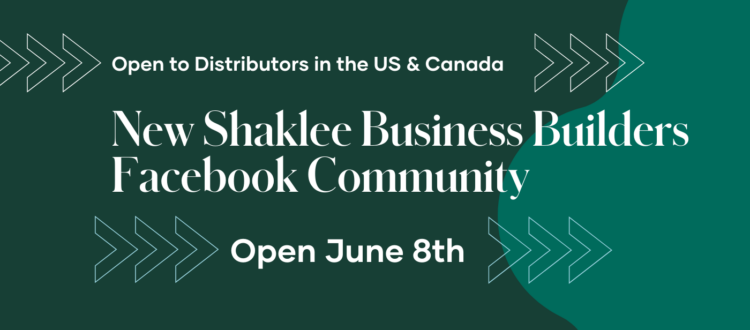 Join our New Facebook Community!
We're making a big move! There are SO many exciting things happening at Shaklee – new initiatives, new programs, and new products! We want to give you a supportive community to take advantage of the exciting future ahead!
Starting June 8th, we're launching a new Facebook Community for Shaklee Builders to help you and your teams get the inspiration and information you need to build a thriving Shaklee business.
Hear the latest announcements about new products, promotions, incentives, business tools, and events.

Join live online events such as Mission Possible Monday and access those recordings*

Participate in uplifting, supportive, and motivating conversations with your fellow business builders that foster growth!