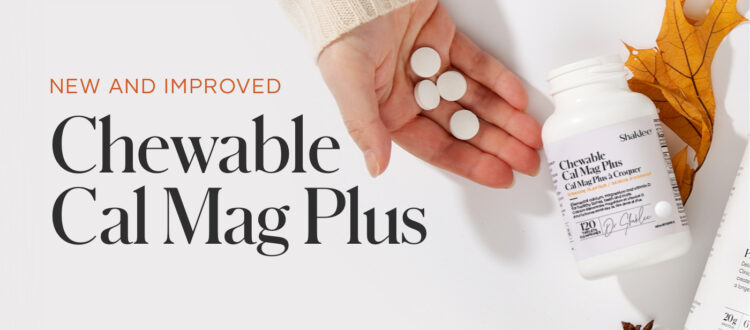 Available Now: New & Improved Chewable Cal Mag Plus
One of our most beloved products, Chewable Cal Mag Plus, is new and improved…and is available for purchase starting February 24, 2023.
Our new Chewable Cal Mag Plus contains a blend of calcium, magnesium, and vitamin D to help fill your body's nutrient gaps. With 1,300 mg calcium, 200 mg magnesium, and 15 mcg (600 IU) vitamin D3 per four (4) tablets, Chewable Cal Mag Plus helps build strong bones and may reduce the risk of osteoporosis when combined with regular exercise and a healthy diet.
Vitamin D helps support immune function, while magnesium helps to maintain heart muscle function and normal electrolyte balance.