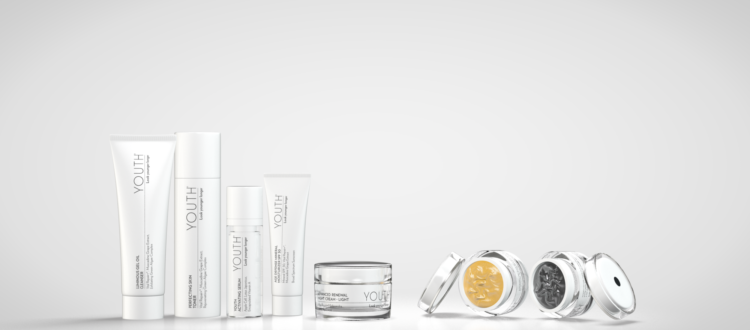 YOUTH® Special Offer – Two Free Masks With Purchase
Two Free Beauty Masks With Purchase
Purchase any Advanced Regimen or Personalized Regimen and get a free Hydrating Gel Mask AND a free Purifying Clay Mask – a $61.70 MP value.
This offer is open to everyone. Each time someone purchases a qualifying regimen, he or she receives the FREE masks!
VEUILLEZ CLIQUER ICI POUR VOIR CET ARTICLE EN FRANÇAIS
Advanced Anti-Aging Regimen #79453
All components of the Advanced Anti-Aging Regimen were designed to work together to improve skin texture, radiance, and firmness and to reduce the appearance of wrinkles. Formulated with active anti-aging ingredients, every single product in the YOUTH collection provides treatment benefits in each of the four simple steps.
60-day supply | Member Price: $288.45 | PURCHASE
Advanced Hydration Regimen #89455
Moisture Activating Serum and Moisture Lock Day Cream are part of the Advanced Hydration Regimen, designed for those who are looking for a more moisture-rich, anti-aging solution. Use together or combine with products from the Advanced Anti-Aging Regimen to create your own customized regimen.
60-day supply | Member Price: $288.45 | PURCHASE
YOUTH Personalized Regimen #79456

For those looking for a customized solution, the Personalized Regimen gives you the choice of YOUTH Anti-Aging and Hydration Regimen products combined allowing your customers to build a regimen by selecting the serum and the day and the night moisturizer from the YOUTH Skin Care line to suit their unique skin care needs.
60-day supply | Member Price: $288.45 | PURCHASE
Get both the Hydrating Gel Mask and the Purifying Clay Mask FREE with purchase of a qualifying YOUTH Regimen!
Unmask your beauty with new instant facials. Get younger-looking skin and a boost of hydration and radiance with Hydrating Gel Mask and Purifying Clay Mask.
Hydrating Gel Mask Indulge your skin with deep, soothing moisture for refreshed, hydrated skin. Our invigorating gold gel is packed with hyaluronic acid, aloe leaf juice, and a multi-herbal blend including Centella asiatica and chamomile extracts for instant, long-lasting moisture.
Purifying Clay Mask Natural detoxify and purify your skin with a triple blend of mineral-rich clays, superfine charcoal powder, and volcanic ash from Jeju Island in the Pacific Ocean. This formula absorbs and removes pollutants, impurities, and excess sebum to help minimize the appearance of pores. It also reveals smoother skin without stripping or drying.
Mask offer rules:
Available in Canada and the United States.
Open to all! That includes guests, Members, Distributors, Associates, and Business Leaders.
Every order with a YOUTH Regimen* (#79453, #79455, or #79456) will receive one free Hydrating Gel Mask and one free Purifying Clay Mask (a $61.70 MP value).
Eligible orders must be placed online. Loyalty Orders are eligible.
This offer does not apply to orders placed through the Call Centre.
There's no point value (PV) on the free product, which can't be returned for cash or product credit or exchanged for another product.
Valid for one free YOUTH mask set per order.
Offer good while supplies last.
*Excludes the YOUTH® Anti-Aging Regimen (#79454).
YOUTH® Mask Special Offer Resources
PRODUCT RESOURCES
YOUTH Advanced Anti-Aging Regimen Product Information Sheet
English | French
YOUTH Advanced Hydration Regimen Product Information Sheet
English | French
Usage Infographics
Full Collection (With Targeted Treatments)
English (colour) | English (BW) French (colour) | French (BW)
Hydration Regimen
English | French
Advanced Anti-Aging Regimen
English | French
Targeted Treatments
English | French
Generic YOUTH Hydration Collection and mask imagery for social.
EVENT RESOURCES