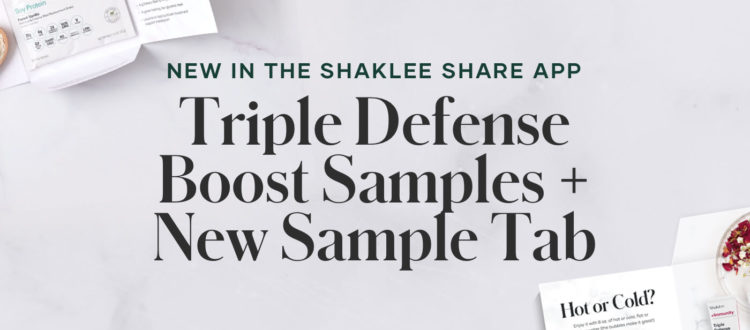 Shaklee Share App: New Product Sample Area and New Product Sample!

Easily share product samples from the new, streamlined sample tab in your Shaklee Share Mobile App. And starting now in the US, you can share Triple Defense Boost samples with new and existing prospects!
From the new sample tab, you can:
Send Samples
Share Your Sample Website
Request an Address to Send a Sample
Send a Follow Up email campaign when you hand out a sample in person.
Find the new Sample Area in the bottom tool tab under the shopping bag icon.
Haven't downloaded the Shaklee Share App yet? Find the app in the Apple® App Store for iOS® or the Google Play® Store for Android®.

All trademarks property of their respective owners.