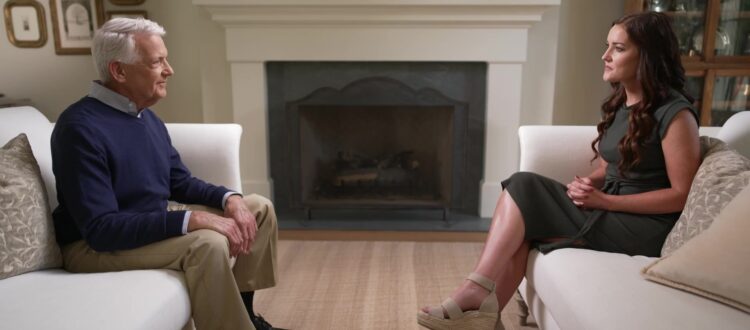 My Shaklee Story | Get to Know Bob & Anna
Bob's family has been part of Shaklee for 50 years, and Anna has only been in the business for about a year.
Yet these two Shaklee Ambassadors have something in common; they were both blown away by their first experiences with Shaklee products, and they used those experiences to kick-start their own wellness businesses.
In their conversation, Bob and Anna share how Shaklee has given them the freedom and flexibility to build their businesses in a way that suits their expertise.
Bob: Our Shaklee story started in 1970 when I came home from college and my mother's friend was trying to get through a math course. And so, I would go over weekly and help Nora. And one time she said, "I have this wonderful biodegradable cleaner I think your mom would be interested in." She took me to the kitchen, put butter in my hand, put a little drop of the blue [cleaner] in, and put it under cold water…all of the oil came off. [I thought,] "Well, that's just amazing!" So, I took the product home to my mother. She tried it on [my] brother's pants [that] he used as a napkin. And it all came out. And that is how our business started.
Anna: That's wonderful!
Bob: How did you get involved [with Shaklee]?
Anna: Well, a friend of mine introduced me to Shaklee. And I'm not going to lie—at first, I was not interested at all; I was not. She decided she was going to send me some products. You know I've been in the beauty side of things, so she was smart; she sent me the [YOUTH®] skin care and the mascara. You know—that box sat in my room for probably two weeks and I didn't open anything. And curiosity got the best of me. I started with the mascara and I loved it! It was an amazing mascara, and I can say that from trying…multiple brands. So I was like, "Okay, I'm going to try the skin care. Okay, now I'm going to try the Life Shake™. Now I'm going to try the vitamins." And I started learning the importance of what we put into our bodies and how it can affect us…how it can either build us up, you know, keep us strong and healthy, and…have the energy we need for day-to-day life. Or if we're putting things that aren't good in, and how it starts to degrade us and make us tired and fatigued. And so that became really important to me. It became a priority in my life. And eventually the two merged and I said, "You know what? I'm going to do this. I'm going to make health and wellness a priority in my life." So I decided to join and haven't looked back.
Bob: What I love is that no matter how long you are in the business, you can always set your goals. And there's essentially no limit to what you can do.
Anna: And the flexibility there. I've heard from a lot of Shaklee people…you know there [are] times and seasons in life where you can put more into your business. And other times when you have to take a step back to, you know, prioritize family or things like that.
Bob: Right now I split my time between Shaklee and being an executive director of the Sustainable Living Coalition. And my job is to really think through, "What does the town need? And what can we do as a small organization, maybe in concert with…the Sierra Club?" We've created some really amazing programs. That's actually how I got interested in sustainability. And it's a real passion of mine. One thing that I really enjoy is that, yes—we have a lot of solutions for a lot of people. But we have a fundamental program that everyone can use.
Anna: And I think it's really nice for someone like me who comes from a beauty industry background…all the things to really help someone be successful and learn from the start. You don't have to be a professional in health and wellness. But you can start small, and you can start with the simple things that help you, and then grow upon that knowledge to help others.
Bob: While a vast array of people can be successful in Shaklee, there are fundamental principles, there are fundamental characteristics that all successful Shaklee people have. So, it's really up to you to decide who it is you want to work with and—it's not difficult.
Anna: The impact that I want to make for others is helping [them to] see the vision of that, because that vision, honest to goodness, is the American dream.
*Shaklee makes no promises or guarantees regarding income, and the success or failure of each Shaklee Ambassador, like any other business, depends on skills and personal effort. Star Club, Loyalty Bonus, and Pace Setter are new and there is no earnings history for these programs. Actual financial results of all Shaklee Ambassadors for the preceding year are contained in the Average Earnings chart at us.shaklee.com/earnings, which does not include Ambassador costs. Shaklee reserves the right to modify or cancel the program at any time.