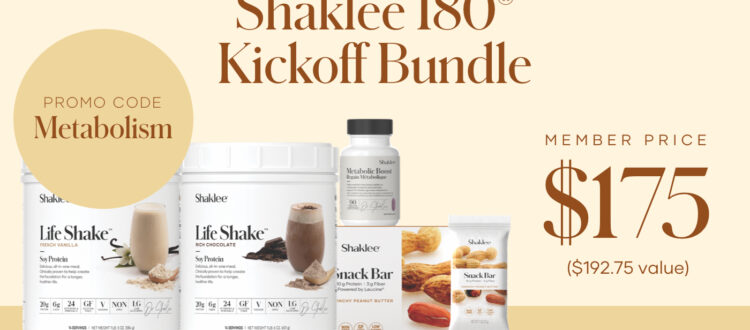 September Customer Group Bundle / Shaklee 180® Kickoff Bundle
To support your Master Your Metabolism Customer Group this month, we're offering a specially priced Shaklee 180® Kickoff Bundle for $175 Member Price (a $192.75 value and 108.40 PV).
The Bundle includes:
A choice of two (2) canisters of Life Shake™
1 Metabolic Boost
A choice of 1 box of Shaklee 180 Snack Bars
New Members joining Shaklee with this Bundle will get Free Membership and Free Shipping.
Existing Members will also get Free Shipping (available to all Members who place an order of $150 or more).
Use this offer in conjunction with the "Appreciation and Reservation" section of the Eat the Rainbow Engagement Scripts Document to invite Free Group participants to purchase the Bundle as they transition to your Customer Group.
Remember those participating in your Customer Group can use the Ready Set Wellness Bundle if not previously purchased.