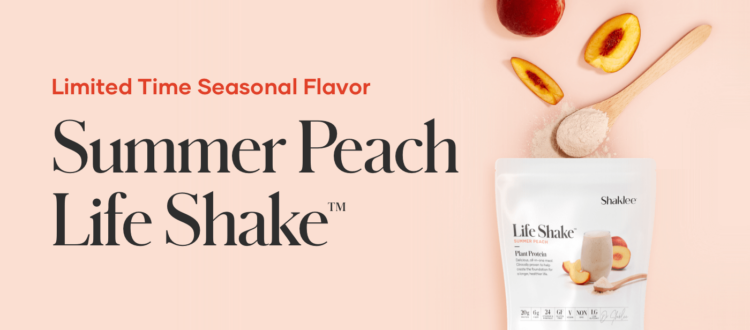 Seasonal Life Shake™ Plant in Summer Peach
Summer's hottest flavor is back for a limited time. On sale NOW, seasonal Life Shake™ Plant in Summer Peach featuring our new gusset bag packaging.
Why we love Life Shake™
Boosts Energy and Satiety
Contains 20 g ultra-pure protein with precise essential amino acid ratios to help you stay energized and satisfied. Our Life Shake Plant Protein formula is made with pea protein plus a proprietary blend of chia and pumpkin protein.
Supports Heart, Brain, Vision, Immune, Bone, and Overall Health
Packed with 24 essential vitamins and minerals, ALA (an essential omega-3 fatty acid), and other nutrients to benefit your whole body.
Promotes Healthy Digestion and Regularity
Provides 6 g of fiber, a proprietary prebiotic from ancient grains, and digestive enzymes to help keep your gut happy.
A Perfectly Sweetened, Low-Glycemic Meal
Features our natural sweetener system (0-calorie Reb M + 5 g natural cane sugar) for low impact on healthy blood sugar.
Helps Support a Healthy Weight and Metabolism
Powered by Leucine® to burn fat, support metabolism, and help you build lean muscle.†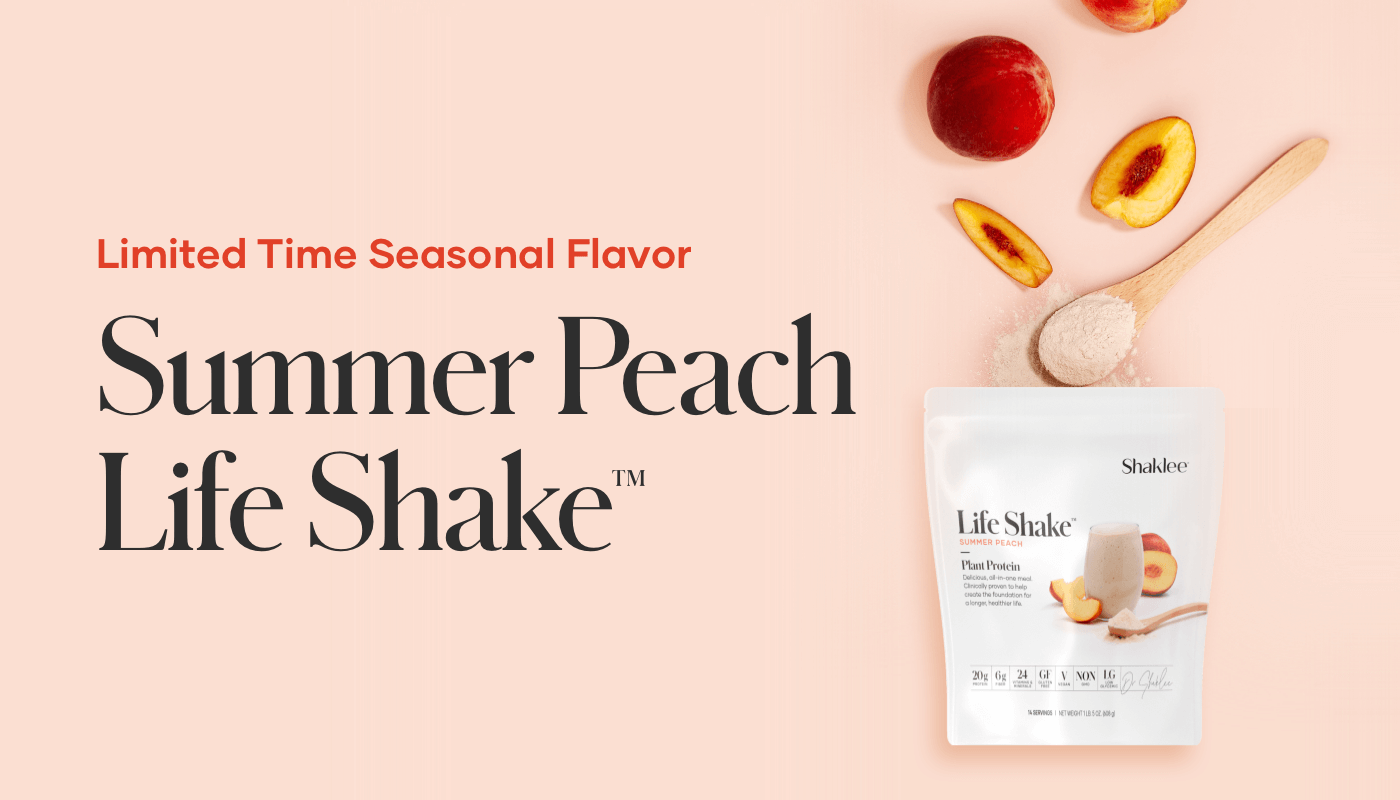 †As part of the Shaklee 180® Program. Clinical study participants replaced two meals with Shaklee Life Shakes daily, reduced their caloric intake, and followed a 45-minute exercise program twice weekly. See full details of Life Shake clinical studies at healthresource.shaklee.com.