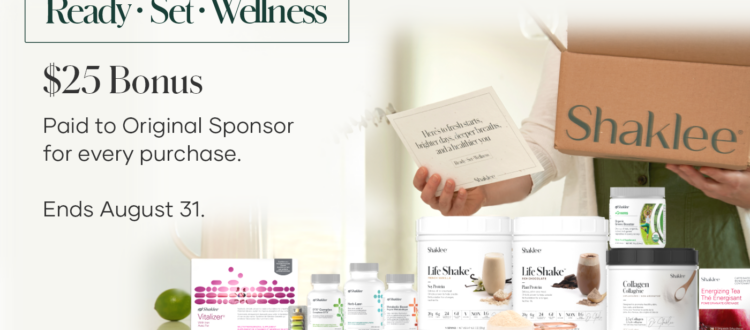 Ready Set Wellness Bundle | Open to all Shaklee Family | Ends August 31
Ready Set Wellness is our new bundle for Members and Ambassadors (formerly Distributors) to get started with Shaklee.
And we want everyone to experience the beauty and simplicity of this new way to join. So now through August 31, we're making it available to the whole Shaklee Family for the special price of $189.
Includes FREE Shipping and a $25 bonus to the upline original sponsor.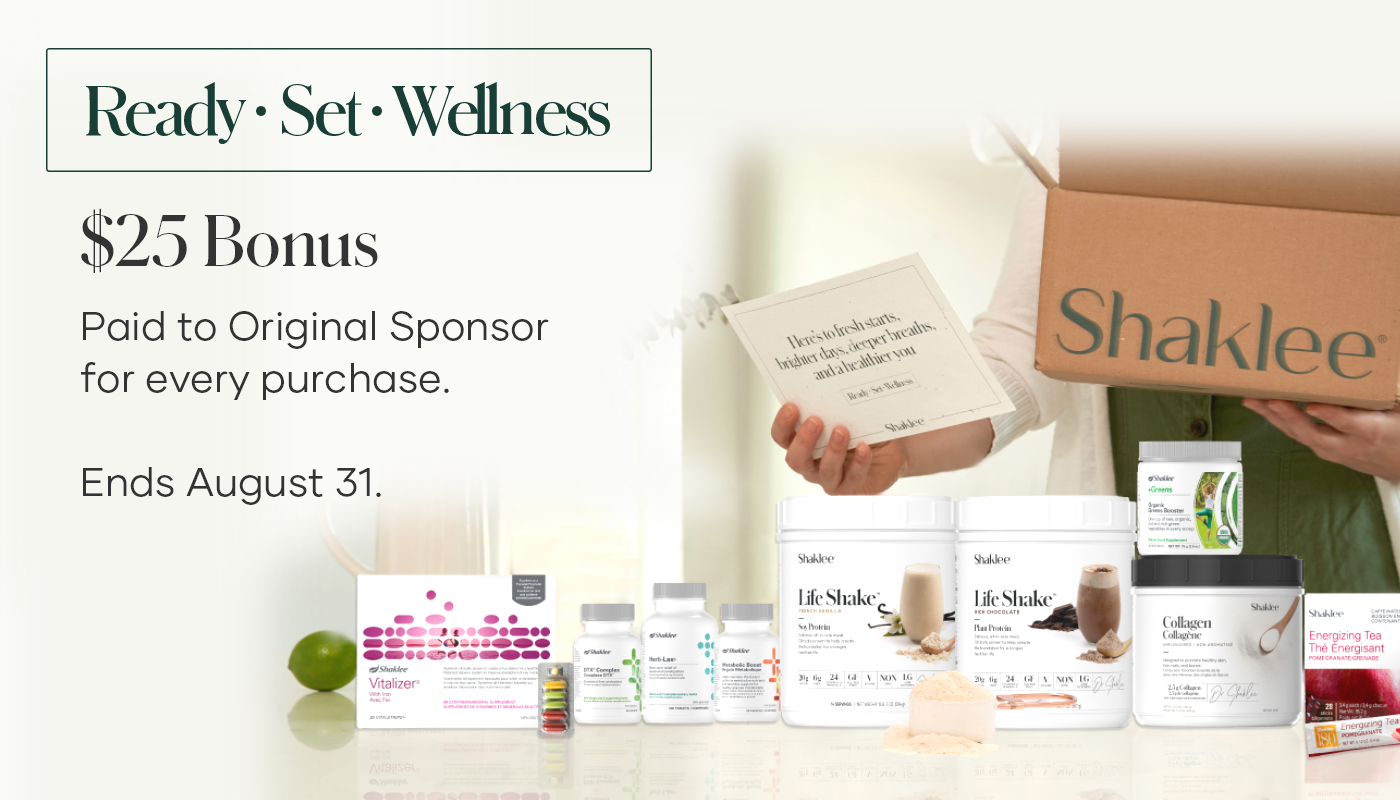 Offer Details
This offer is available in Canada from August 5, 2022, through August 31, 2022, at 11:59 pm (PT).
Open to new and existing guests, Members, Ambassadors, and Business Leaders.
The cart must contain the Ready Set Wellness Bundle (#89601).
Includes personalized multivitamins, 2 Life Shake™ in your favourite flavours, and a nutritional boost of your choice. Plus, free shipping.
Offer valid once per Shaklee ID.
Eligible orders must be placed online. Orders placed through the Call Centre do not apply.
This offer does not apply to Loyalty Orders (formerly AutoShip orders), but you can place this order separately since it includes Free Shipping.
A $25 bonus will be paid with the August PV Bonus to the Original Sponsor of every Ready Set Wellness Bundle purchased during the offer.
Shaklee reserves the right to change or cancel this offer at any point. Offer good while supplies last.