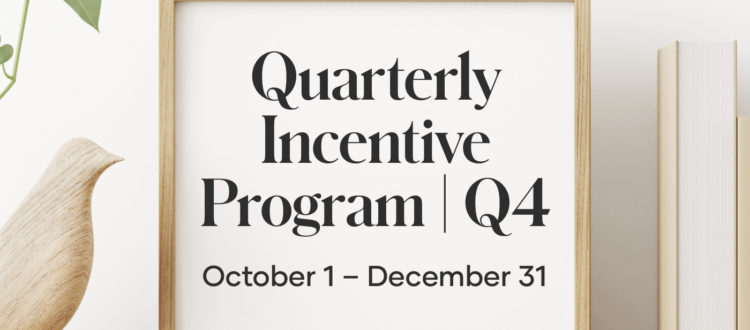 Quarterly Incentive Program | 4th Quarter (October – December 2021)

Focus on 2&1— Distributor Sponsoring, Star Club, and sharing Meology™ over the next three months to earn cool prizes and unique experiences with the Quarterly Incentive Program.
The Quarterly Incentive Program is a series of four short-term incentives that reward you when you accomplish specific goals. Each quarter has a special prize and a virtual celebration experience with other qualifiers that you will earn when you meet those goals.
And when you focus on the quarterly activities, you will be earning points toward the Star Club Incentive Trip to Paradisus Playa Mujeres. 
*Meology Assessments must be taken by someone who has never taken the Meology Assessment before and who was not a Member or Distributor before January 1, 2021. The Meology Assessment must be taken from your Personal Website (PWS) or an attributed link from Shaklee Connect or Shaklee Share App by a qualifying person to count as one of your 30 Meology Assessments for the Quarterly Incentive and/or Activity Points for the Star Club Trip.
**All trademarks property of their respective holders.