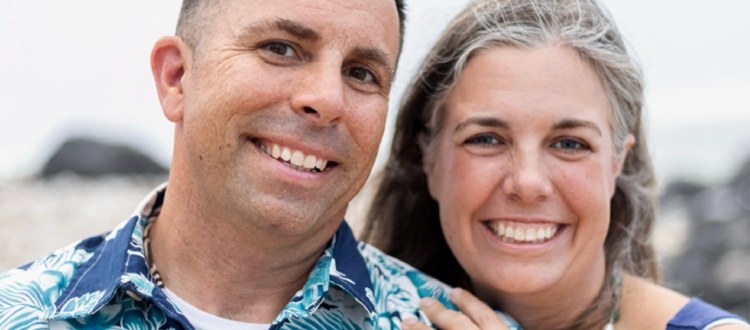 Prove It Challenge™ Success: Sarah & Jason G.
Congratulations to Senior Coordinators Sarah & Jason who are among the top earners with the Prove It Challenge™ earning over $1,000 in bonuses!
When we started, it was mostly just me in the business and, as a mom with young kids, our Shaklee Business growth was slow and steady.  The simplicity of the Prove It Challenge™ really helped my husband Jason grow our Business because it is so easy to share.  His family was involved in a different direct selling organization in his youth and that initially made him reluctant to join Shaklee, but the proven science and reliability of Shaklee products reassured him.
​Jason has been active duty for the last 24 years and, as a military family, we love that our Shaklee Business is so portable and can travel with us.  Having been put in some high-cost-of-living areas (Los Angeles, Honolulu, etc.) by the military, the consistent income from our Shaklee Business has really come in handy!
​Jason is also a fitness trainer and works with fellow soldiers who need to lose weight to maintain their physical fitness.  He can relate to them because he is a living proof success story himself.  In 2015, he used the Shaklee 180® Turnaround® Kit to lose 13 pounds while decreasing his body fat from 28.4% to 17.7%.*  Now as an "old guy," the soldiers are impressed with his fitness.  In fact, in his 40s he was chosen to represent his battalion in the "Army Best Warrior" competition, coming in third out of 1,500+ other soldiers in their 20s and 30s.
​We're a great team because with Jason's 18 years in sales and fitness, he is the perfect person to get people in the front door while I build the relationship by encouraging people to keep up the good work.  This consistent approach helps us with reorders because people know we care about their health long term.
*Results and experiences from the Shaklee 180 Program are unique for each person, so results may vary. People following the weight loss portion of the Shaklee 180 Program can expect to lose 1–2 pounds a week.
Share your success story here.