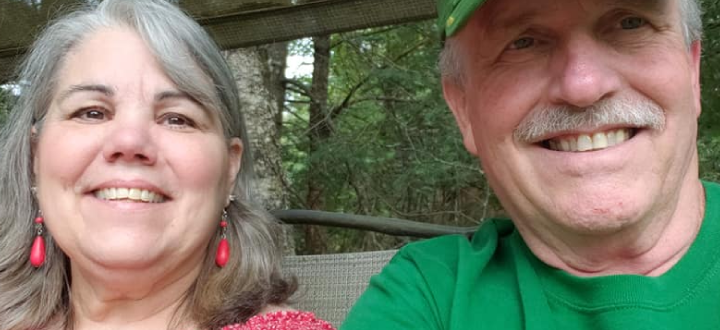 Prove It Challenge™ Success: Rod L.
Rod sees the big picture of moving past the initial excitement of selling a Prove It Challenge™ to creating the relationship with someone that helps them to explore and experience all that Shaklee has to offer.
"The Prove It Challenge is a simple, easy system for prospecting, sponsoring new people, building higher volume, and developing new Directors."
I joined Shaklee in 1979 and went full-time with my business 8 months later and Shaklee has been my career for 40 years. Back then, we had the "Shaklee Nutrition Plan," Vita-Lea® and Instant Protein. "Feel better in 30 days or get your money back."  Sounds familiar, right? Fast forward and here we are today with the most advanced system of nutrition in the Prove It Challenge and a simple, duplicatable system for sharing it with the exact same guarantee. The Prove It Challenge is a fantastic door-opener to the world of Shaklee nutrition, and you can't beat the package deal of free membership, free shipping, the free cleanse and that money-back guarantee.
And what's wonderful is that everyone, anyone can do it. Doesn't matter if you're young or not so young, a man, a woman, or what your level of experience is.  The key is it's simple, and when you are working as a team you have a system that everyone can use.  My group has had 176 people accept the Challenge in August. When you hear of someone selling 12 or 15 or 22 Prove It Challenges, that's because we're able to leverage our time and our effort and work through our Distributors who are finding it simple and easy to do the exact same thing their Leader is doing.
At 100 PV, the Prove It Challenge is a volume mover.  Because people are building volume faster, groups are generating Directors faster. It's important to see the big picture and to have in place a system of moving beyond the excitement of the one-time Prove It Challenge transaction. Remember that selling the Prove It Challenge is just the beginning.
Think in terms of forecasting the next several weeks. If I sold 10 Prove It Challenges, I work on converting those 10 Challenges into 10 monthly Loyalty Order Vitalizing Plan customers – which will get them into the Loyalty Rewards program – and could generate 1100 PV per month for my PGV.
Also, keep track of warm leads and treat the follow-up with those people who say yes as important as that first sale. I keep track of every prospect that's either shown an interest in the Prove It Challenge or made a purchase. I follow up with a series of emails at every step of the way to keep people engaged. For example, during the cleanse I send recipes, FAQs and suggested shopping lists.
The Prove It Challenge is a simple, easy to follow system for prospecting, sponsoring new people, building higher volume, and developing new Directors.  It's something that everyone can do, but the strength of the program lies in leveraging the power of your group.