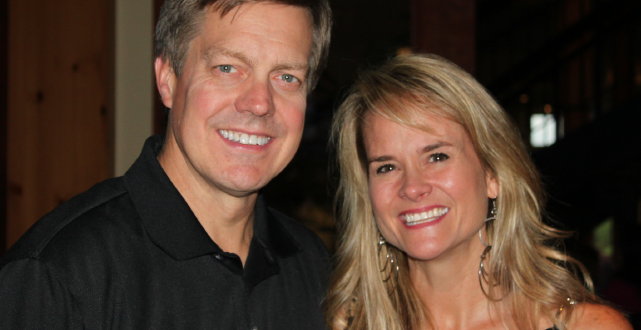 Prove It Challenge™ Success: Rob and Mary S.
Genuinely caring about the health of her community helped Mary's team get 19 people to accept the Prove It Challenge—leading to her highest bonus check ever!
We've been actively building our Shaklee Business for 10 years.  Even before the Prove It Challenge™ launch at Global Conference this year, our business grew using the original Healthy Cleanse kit as an important tool to help support the health of our community.  We were thrilled when Shaklee announced that the Prove It Challenge would combine the 7-Day Healthy Cleanse and Core Nutrition in one convenient package!
At Conference, our whole team embraced the Challenge!  One month later, we appointed a new Director, had 19 people accept the Challenge, advanced in rank twice, and earned our highest bonus check ever, all because of the Prove It Challenge!  We felt like the energy at Conference really inspired our team.  We're already on our way to having our largest team yet attend Global Conference 2020 in Orlando so they can capture the energy too!
Follow-up is the key to our success.  We had a customer accept the Prove It Challenge and when following up I asked him how he was feeling about the "strip and shake."  He said, "I love the shake!" but was silent about the strip.  After asking further questions about his reorder, I found he was trying to save money by replicating the contents of the strip with other products.  (As a former "buy one, get one" girl myself, I can totally relate to him trying to save money.)  I decided to educate him about the Shaklee Difference® (as described in the first 9 pages of the Product Catalog).  I told him, "If it's about the money, I would be happy to put together a plan for you because I really care about your health."  He told me he didn't realize there was a difference until I shared it with him and that he was open to receiving a Shaklee plan instead!
Our business philosophy is "People matter, love them well!"  If we genuinely care about people and their concerns, they will feel heard.  We're big believers that "people don't care what you know until they know that you care."