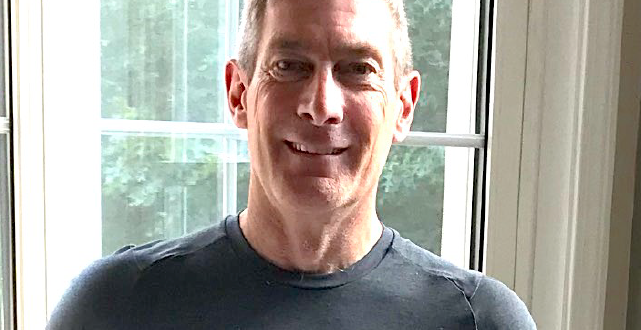 Prove It Challenge™ Success: Mark G.
The simplicity of the Prove It Challenge™ helped Mark overcome his barrier of talking to people—to the tune of having 8 people accept the Challenge in August!
I took the Prove It Challenge™ while training for a triathlon and lost 6 pounds.  And while I feel comfortable posting my experience with Shaklee on social media, I am nervous about sharing Shaklee and the income opportunity. My biggest challenge is myself. But at Global Conference, I was struck with Mel Robbins' presentation.  I have her book on my bookshelf and one day I said, "5-4-3-2-1!" and picked up the phone to share the Prove It Challenge with my friend's granddaughter, a nurse who was looking for a more flexible schedule.  I said, "I have a business opportunity that might interest you.  Would you like to get together?"  She said, "Yes!"  Now what?
In the past, I feel like I overwhelmed people with too-much-Shaklee. This time I kept it simple.  When we met, I briefly discussed the philosophy of Dr. Shaklee, how the company is in the health and wellness industry, and simply handed her the product catalog.  She'd been following my triathlete training and Prove It Challenge success on social media, and while she wasn't ready for the Business Opportunity, she wanted to accept the Prove It Challenge!
This initial achievement helped me overcome my nervousness and really opened the floodgates!  Now I can't stop talking about the Prove It Challenge, and by the end of August, I had 7 more people accept the Challenge!
It still gets my heart going when I think, "I should talk to this person," but today, more than before, I actually talk to them.