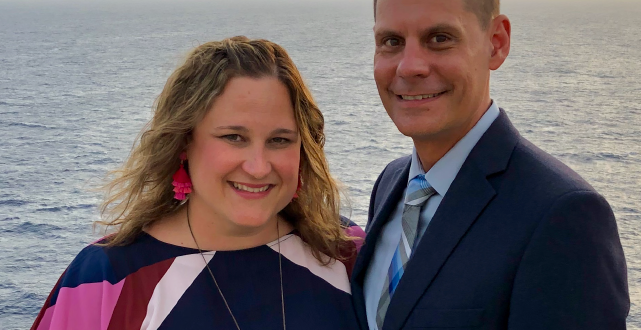 Prove It Challenge™ Success: Karen B.
Congratulations to Karen whose personal group had 46 people accept the Prove It Challenge™ (including 18 for her individually) for over 9,000 PGV in August!
The Prove It Challenge launch was a smooth transition for me because I was already passionate about sharing the Vitalizing Plan with others.  I've always focused on foundational health with people because it gives me more of a foundation, literally, to work from.  From there, I'm able to address some of the health concerns they bring my way.
To serve my clients best, my perspective is to always think long-term.  It's exciting to sell a Prove It Challenge, but I actually focus more on repeat orders to ensure they'll have a wellness plan in place.  For me, months 2 and 3 are just as important as the initial purchase.  I wouldn't be doing people a service if I just asked them to purchase the Prove It Challenge, and then see it come to an end after just 30 days. This is an opportunity for me to serve others… it is not a transaction.
It's vital that I plant the seeds very early in the conversation.  I take the time to educate people on why their health journey is important, because I feel that an educated consumer is a loyal consumer.  From Day 1, this gives them the mindset to keep going, knowing that simple changes over time will have a lasting impact on their overall health.  They say, "This 'strip and shake' is so simple, why wouldn't I want to continue?"
When it comes to growing my business, I've learned the importance of follow-up.  I schedule a follow-up meeting for the beginning of Week 3 when they first purchase their Prove It Challenge.  This eliminates the awkwardness of having to reach out later and try to align our schedules. At that time, we discuss continuing the plan with an ongoing order (most often, the Vitalizing Plan).  I take the time to listen as they share their experience with the Challenge, along with their future wellness goals. It's my responsibility to set them up to succeed on their wellness journey.  My business would grow stagnant if I were to only focus on selling the initial Prove It Challenge, but by encouraging reorders it has led to exponential growth.