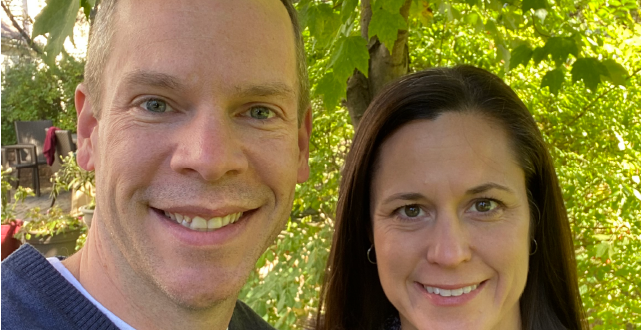 Prove It Challenge™ Success: Alison M.
The energy and enthusiasm of the Prove It Challenge™ convinced Alison and her husband to recommit to a healthier lifestyle and share that lifestyle with others—encouraging 4 people to accept the Challenge!
The energy and enthusiasm of the Prove It Challenge™ launch convinced my husband and I to accept the Challenge and personally recommit to living a healthier lifestyle.
The information and support available with the program have been great! The Cleanse recipes and other inspiration from the Official Shaklee 7-Day Healthy Cleanse Facebook® group made it easy for us to follow consistently. And in time, my husband began to feel the difference.
Looking for opportunities to share Shaklee Nutrition in everyday conversations led my husband to share the Prove It Challenge with his coworker, a "serial dieter" who just couldn't achieve the results he was looking for.  My husband brought him a Pumpkin Turmeric Spice Life Shake™ and he said, "This tastes like pumpkin pie!  I'm getting it!"—and he accepted the Prove It Challenge!  Over time, his coworker said, "I have so much energy!  This is working for me!" Seeing this impact in someone's life is really inspiring, and since then we've gotten 4 people to accept the Prove It Challenge!
In the past, I haven't had the confidence to share the benefits of Shaklee products with new people. But I am inspired by watching my husband sharing Shaklee products with such passion, because he's Living Proof of using the products and feeling better. This is a journey we're on as a family!
All trademarks are the property of their respective owners.