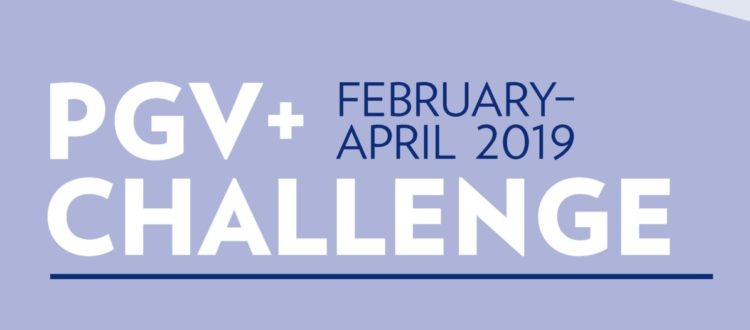 PGV+ Challenge | February – April 2019
We want to help everyone get a head start on qualifying for next year's amazing trip to Costa Rica! So, we're kicking off a PGV+ Challenge that will reward all the hard work you put in your business over the next few months. Keep up the great work and keep doing those activities to earn the points you need to enjoy fun in the sun in Shaklee style!
Haz clic aquí para ver este artículo en español.
Here's how it works:
Earn an additional 10 points in February, March and April when you increase your monthly PGV+ base by 500 or more PV points. This gives you the chance to earn up to 30 additional points towards the Dream Trip to Costa Rica.
Qualification Period
February 1, 2019 – April 30, 2019
Who's eligible: These PGV+ Challenge points are available to all Business Leaders.  But if you aren't a Business Leader yet, good news! Promote to Director this month to become eligible.
How is the monthly PGV+ base calculated for this incentive? Your monthly PGV+ average is calculated by taking your 2018 PGV+ total and dividing it by 12, or 2000 PGV+, whichever is greater.  New Business Leaders will have a default monthly average base of 2000 PGV+.  Check out the Dream Tracker to see your average monthly PGV+ base.
How will the PGV+ Challenge points be tracked? These PGV + Challenge points will be added in the MISC Category of your Dream tracker.  You'll see the point in this category displayed in your tracker starting mid-March (for February PV month).
What is PGV+:  PGV+ is the combination of your Personal Group Volume (PGV) PLUS all of the Personal Group Volume (PGV) of your First-Generation Business Leaders (regardless of whether new or existing). *
Please note: PGV+ Challenge points only count toward the 2020 Dream Incentive Trip qualification and do not impact your monthly bonus.
*First Generation Leaders who roll up to you do not count unless they were a First-Generation Leader of yours in at least one month during January 1, 2018 through December 31, 2018.