Start with "Why"
We're so happy you're part of the Shaklee Distributor Family
In conjunction with our most experienced and successful leaders, we've outlined the practices that, when done consistently, will help you develop the competence, skill and confidence to produce a lasting, sustained growth for your business.
The Path to Success
Create interest and generate leads by sharing Shaklee on social, through events and as you meet new people with the Prove It Challenge.
Discover the needs of the people you meet and learn how you can help.
Share more about Shaklee products and the income opportunity through the Prove It Challenge, in-home and virtual events and opportunity presentations.
Sponsor new Distributors and enroll new Members.
Get new people started with the Prove It Challenge and/or with a new Shaklee business.
Help new Distributors build, multiply and reap the rewards of a Shaklee business.
The order may change based on who you are working with and that's okay! Be flexible and do what works best for the person with whom you're working.
Start with your "Why"
Want to help people take control of their health? Or are you passionate about spending more time with your family? Maybe you've got the travel bug and want to fund your adventures. Or all of the above. Knowing your reason – or your personal "Why" – is critical to your overall business success. Not only does your "Why" motivate you to commit to the activities that will build your business, but it will also serve as inspiration to press through the challenges that will come on the way to success.
Discover your "Why by asking Yourself the Following Questions:
What am I looking for in life?
What is my vision for my future?
What would I love to have that I don't have now?
If money and time were no object, what would I like to be doing?
Why did you answer the questions above the way you did?
Take time to reflect and dream BIG!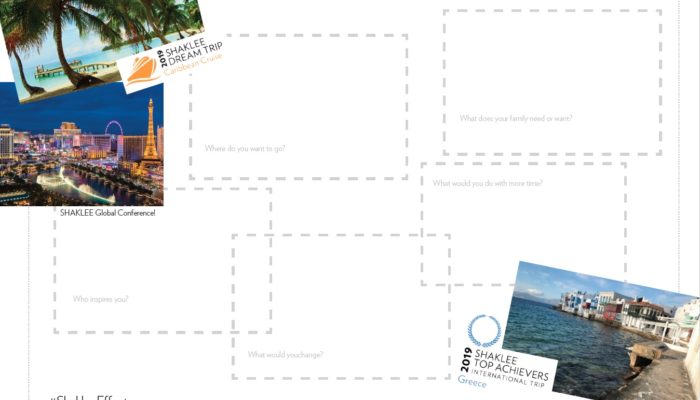 Once you've got your why, use a vision board to create a visual representation of your goals that can inspire you along the way to achieving your goals. Use this dream board blueprint for inspiration.