The key to building your business and fulfilling Shaklee's mission of Creating a Healthier Life for Everyone and a Better Life for Anyone® is meeting new people and making connections that can lead to long-lasting relationships.
This section includes tips, training and tools to help you meet and engage new people.
"People don't buy what you do; they buy why you do it." – Simon Sinek
An important component of connecting with people is being able to tell your own story in a way that resonates — sharing your authentic passion and your purpose.
Here are a few prompts for putting together your story:
Who are you

Share your circumstances before Shaklee (your job, profession, health or living situation)

Why you were looking

What was it that you wanted to change? What was your goal, pain, or fear?

How you found Shaklee

Why did you choose to work with Shaklee?

What impressed you

What did you hope to fix, change, improve, etc.?

What it's doing

How has your life change or improved? What has it taught you? How do you want others to feel?
Knowing your customers' and future business partner's needs and wants is key for any successful business owner.
Look for people who are:
Expressing dissatisfaction with their work or workplace

Concerned about expenses (childcare, healthcare, monthly bills, car payments, etc.)

Complaining about not feeling or looking their best

Talking about wanting to have more time with family or to pursue hobbies or other goals

Looking for a way to be of service to others while also earning an income
These are people who need what we have to offer! Remember, the focus should be on how Shaklee can help them and not what they can do for you.
How do you know someone's needs? You ask and listen. The more you keep the conversation going, the more you're able to help customers.
Ask about their current lifestyle and the type of supplements they are using and listen for cues. This will help you discover if you should lead your presentation with product or opportunity.
To do that, be sure to ask open-ended questions that can't be answered by a simple "yes" or "no."
Try out questions that start with:
What

Which

How

When

What do you think about
When they give you a short answer, or a yes or no answer, just say, "tell me more about that," or "tell me more…" Your goal is for them to do 90% of the talking. You should be an encouraging listener.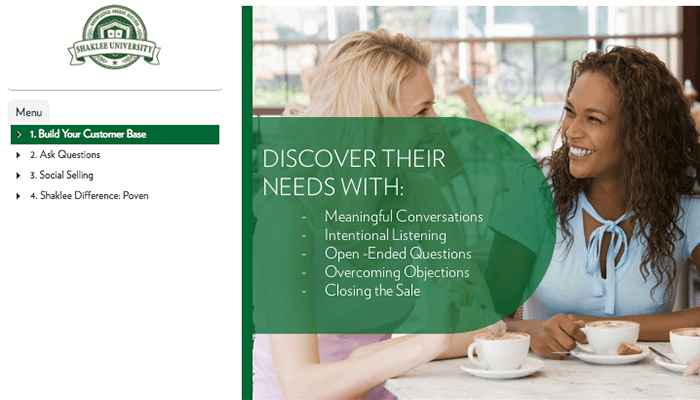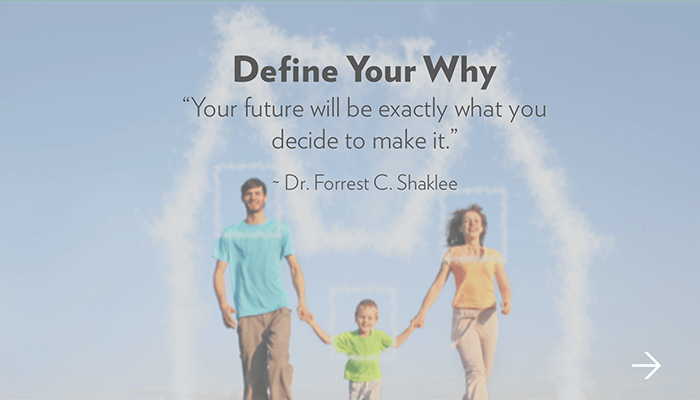 Learn more about creating your personal story in the Define Your "Why" module which you'll use as you connect with new people about Shaklee.