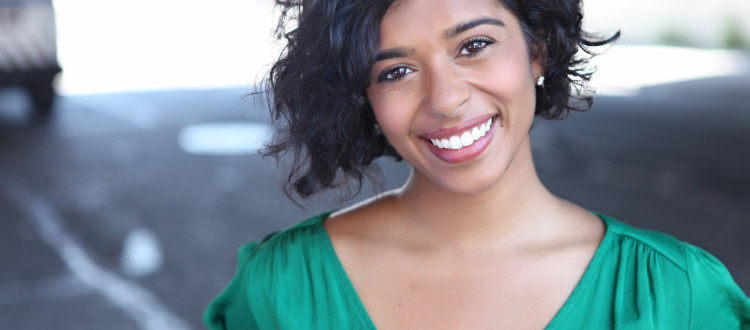 "Shaklee allowed me to pay my rent in New York City so I could focus on booking work as an actor."
"Shaklee allowed me to pay my rent every month in New York City so I could focus on auditioning well and therefore booking work as an actor.  As a result of getting out of the restaurant and giving everything I have to my career…I now have a career in TV" – Pallavi 
I'm an Actor/Producer living in New York City with my husband Hari, as well as a Senior Director in Shaklee.
I moved to New York from Houston to pursue dreams of being an actress, but I struggled for the first few years booking small gigs that didn't pay very much. To pay the bills, I had to rely on a 40-hour a week waitressing gig. But with a lot of hard work and persistence I started to see a little bit of growth in my career around summer of 2012. I started booking TV shows and commercials, but what I wanted was to be able to pay my bills without running myself ragged at a restaurant until two in the morning.
My friend and fellow actor shared Shaklee with me three years ago after she had a health turnaround and was able to build a business that gave her some extra income so she wasn't strapped for cash between acting gigs. It was just what I was looking for…I didn't want to have to go back to waitressing every time I was between gigs. I have always been very informed about nutrition but never thought I could use what I have learned to earn an income. So imagine my delight that I could also fuse what I love to do with a cause I'm passionate about!
My Shaklee Effect
Thanks to Shaklee, I am in the best health that I have ever been! With Shaklee, I am getting the nutrition I need to supplement my plant-based diet and maintain my vigorous schedule without feeling exhausted. My body is my instrument as an actor so I never took any risks in my life. But now that my husband and I are healthier and more energetic than we've ever been, we do things like yoga retreats, spin classes, and camping trips…things I never did growing up out of fear of getting too tired, or sick, or hurt.
Shaklee allowed me to pay my rent every month in New York City so I could focus on auditioning well and therefore booking work as an actor. As a result of getting out of the restaurant and giving everything I have to my career…I now have a career in TV (catch me on Episode 9 of Blue Bloods on CBS at the end of November). Because of that, I was able to contribute the money into a down payment for an apartment in New York City. Now I use my Shaklee money to pay for my half of the mortgage every month! Talk about ripple effect! We now have a community through the Shaklee family, who is unconditionally supportive of us. This is something that is really hard to do in a big bustling city like New York where everyone is busy and everyone has their own agenda.
The possibility of growing this income has inspired my husband and I to plan for the future now. We now see Shaklee as an opportunity to have a college fund for our future children, a way to renovate our current home or move into a bigger home, and also travel without worrying about when and how or can we get the cheapest flight or hotel.
Along with the health and financial benefits, Shaklee has given us so much confidence and belief in ourselves. My husband is now the go-to guy for advice on how to stay healthy and energetic at his corporate 9-5 job and I am never desperate for an acting job anymore! I go into auditions doing my best and knowing that when I walk out, whether I get the job or not, I can put some extra time and effort into Shaklee and that turns into a positive effect on people's lives and a growing income for my family!
Sharing the Effect
We have helped so many of our friends and family get healthier with Shaklee products. My mom, my dad and my sister are all enjoying Shaklee products and experiencing great results. I teach my marathon runner friends about sports nutrition for their before/during/after race training and recovery. And we have shared Get Clean® products with dozens of homes helping them reduce their carbon footprint on the earth and have cleaner air to breathe in their homes.
We're also helping people earn and save money. We have active builders on our team that earn "rainy day" money or money to pay bills every month, with more joining all the time. We have saved many families thousands of dollars through the use of Get Clean products. In addition, I've helped many other busy New Yorkers switch from buying an $8 smoothie at the juice bar to making their $3 smoothie at home using Shaklee Life Shake…and guess what? It makes them feel better than that juice bar smoothie too!
And I am hoping to extend my Shaklee Effect to others far into the future with a special documentary project I am working on with my upline around health and wellness issues. I would have never taken on this project without the people I have met in Shaklee.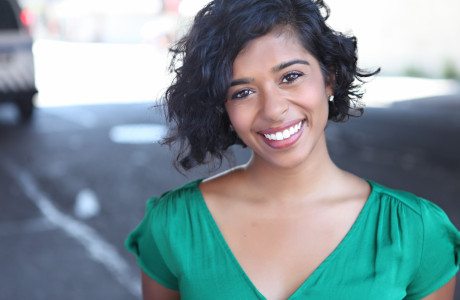 Pallavi's Tip for Success
I can't stress this enough – attend live Shaklee Family events and bring your team with you! This is the best way to share The Shaklee Effect®. You can talk the ears off of your team on the phone and at in person meetings or business opportunity presentations but getting together in a room of dozens or hundreds of people that have experienced the Shaklee Effect is built-in inspiration and motivation that your team can use to go out and talk to prospects.