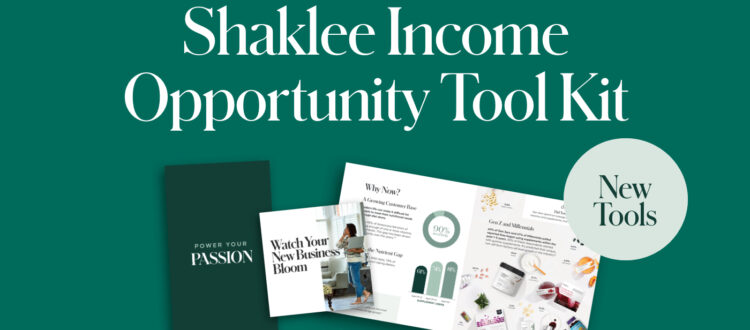 Invite new people to join your team and start their own wellness business with the new Shaklee Opportunity Tool Kit. This suite of tools is everything you need to share our income opportunity with ease – in person, online, and on the go!
Feel free to mix and match these resources based on the needs of the person you're talking to.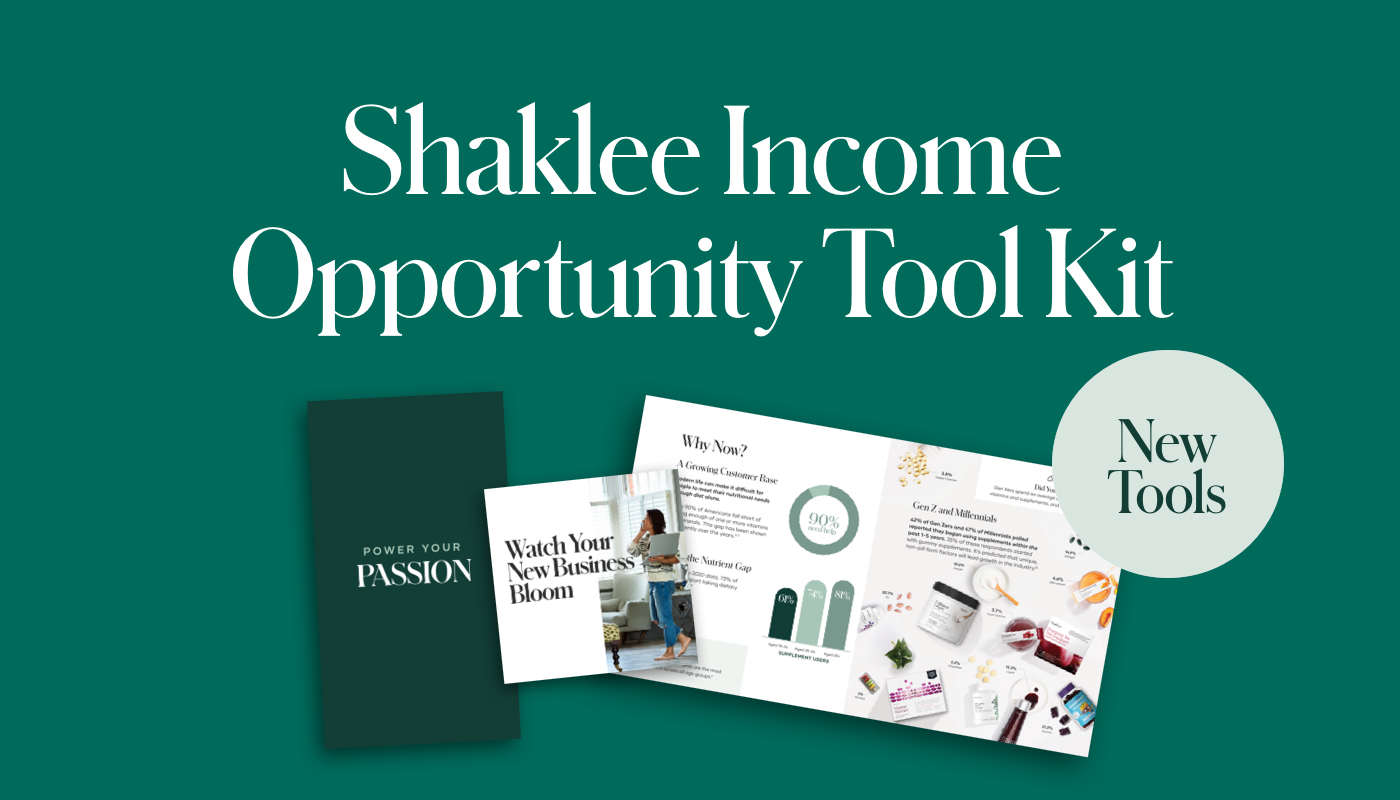 New! Social Graphics

Use newly added graphics to create curiosity in social media that can lead to conversations about the Shaklee Income Opportunity. Then use the one page flyer, video, or brochure as a follow-up.
One Page Flyer
Gives an abbreviated overview of Shaklee, how to earn, and how to get started. Perfect as a first start or for the super-busy prospect.
Brochure
Goes into greater detail about Shaklee – our history and heritage, why the wellness industry is poised for growth, what makes Shaklee different, and the ways you can earn with a Shaklee business. This tool is for someone who wants to know how they can earn money and the benefits of what Shaklee has to offer. Available as a PDF and a PowerPoint Presentation to share via email and text, as well as part of an online or in-person opportunity presentation.
Video
This 9-minute video details who we are, our business model, our top-selling products, how to earn, and what to do to get started. Best for someone who wants a deeper dive and has expressed an interest in learning more about Shaklee and the income opportunity.
The video is in English with French and Spanish subtitles available by using the Closed Captioning toggle.
Please note: This video is by Shaklee Corporation and features certain products unavailable in Canada and makes some claims not supported by Shaklee Canada or Health Canada.