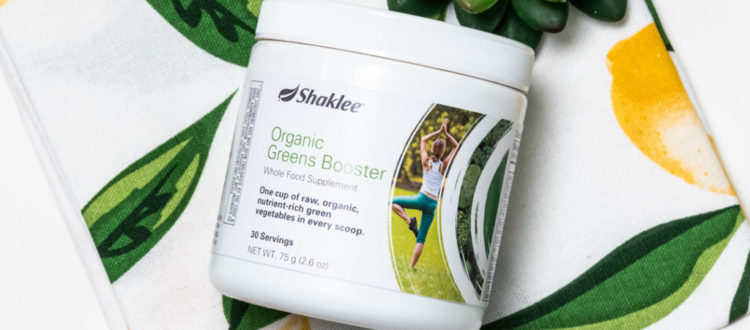 March is National Nutrition Month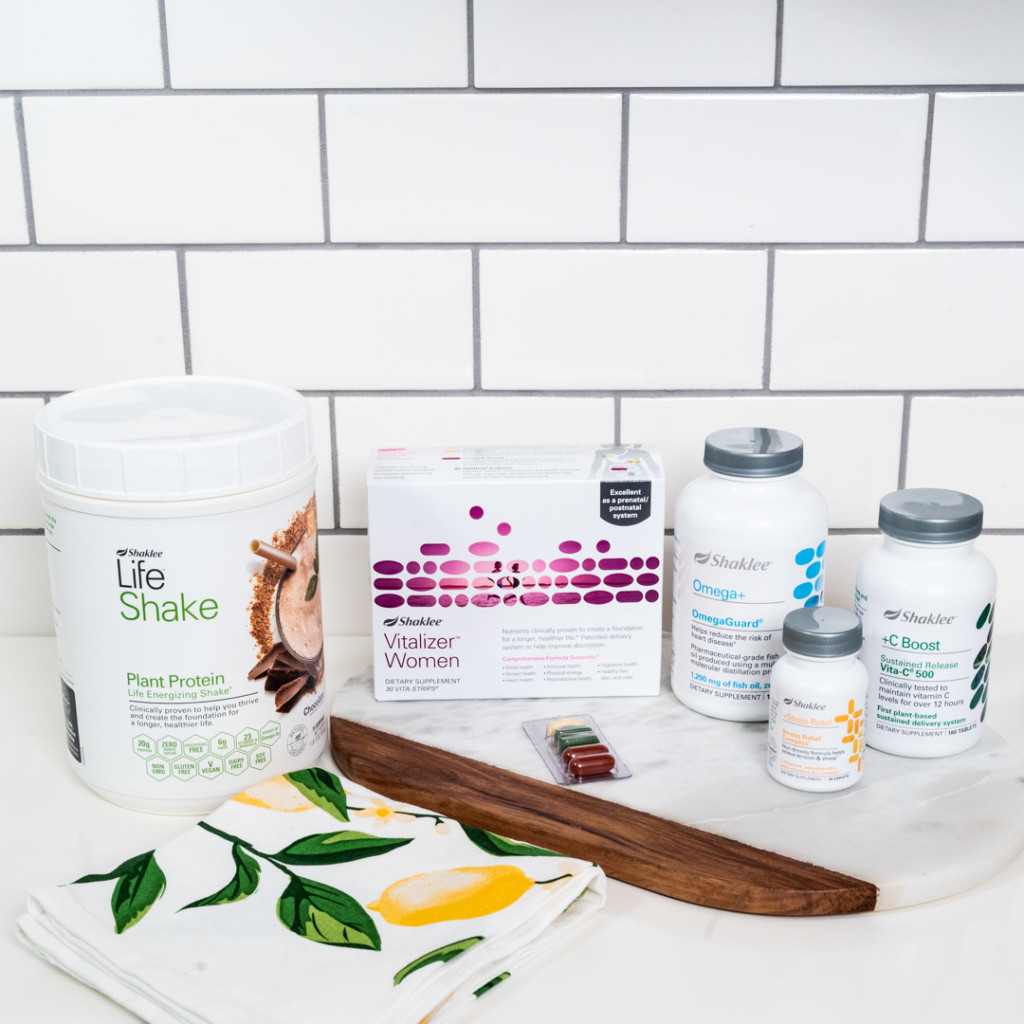 Making healthy food choices every single day can be hard. Let's celebrate National Nutrition Month by sharing with others the importance of supplementation and how Shaklee Nutrition can help fill in nutrient gaps and make it easier to get the daily nutrition they need to feel their best.
Haz clic aquí para ver este artículo en español.
Up to 90% of Americans are lacking key nutrients in their diets.† Coupled with this great need is a huge sales demand for products in this category. By 2022, the global market will reach over $220 billion in sales.‡
The 1+2+3 = Personal Health Plan includes a Multi and Protein (the foundation for a healthier life), Targeted Solutions, and Powerful Boosts, which allows your customers to easily build a personal Health plan – customized just for them.
Creating a Personal Health Plan is as simple as 1 + 2 + 3:
Choose your Multi and Protein. These products contain potent nutrients that provide the foundation for a healthier life, such as Vitalizer™, Life Shake™, and Vita-Lea®.
Choose your Targeted Solutions. These ultra-pure supplements have clinically proven ingredients designed to address your unique health concerns.
Choose your Boost. These are powerful boosts of key vitamins, minerals, and other nutrients for when you need them most.
People want what we have to offer – living healthier, feeling more energized, living longer, and doing the activities they love. And with the Shaklee commitment to products crafted with the highest scientific, safety, and purity standards, you can be confident talking to everyone you meet about Shaklee nutrition and the essential building blocks – good lifestyle and nutrition choices – that can create the foundation for a healthier life.
†Reference: The National Health and Nutrition Examination Survey (NHANES), a program of the National Center for Health Statistics, which is part of the Centers for Disease Control and Prevention.
‡Reference: "Dietary Supplements Market by Ingredients (Botanicals, Vitamins, Minerals, Amino Acids, Enzymes) for Additional Supplements, Medicinal Supplements and Sports Nutrition Applications—Global Industry Perspective, Comprehensive Analysis and Forecast, 2016–2022" (January 5, 2017)—Zion Market Research (https://www.zionmarketresearch.com/report/dietary-supplements-market).
MARCH SPECIAL OFFER
Get 15% off Organic Greens Booster this Month!
Organic Greens Booster is a whole food supplement providing one cup of raw, organic, nutrient-rich green vegetables in every scoop, making it easy to get the vegetables often missed in meals.  Contains 30 servings in every canister.
Add one scoop or more to your favorite Life Energizing Shake or other beverage and try it in foods such as soups, stews or pasta.  The possibilities are almost endless.  Organic Greens Booster is also a great way to "sneak" some greens into your kids' favorite foods for a boost of phytonutrients. What's not to love!
Plus, it's convenient and economical.  Compare Organic Greens Booster at less than $1.00 per one cup serving to a one cup serving of organic kale, spinach and broccoli at $2.30.
Offer Rules
This offer is available in the US from March 1, 2019 at 12:01 a.m. (PST) through March 31, 2019 at midnight (PST).
Open to Guests, Members, Preferred Members, Distributors, Qualified Distributors, and Associates. Business Leaders are excluded from direct participation in this offer.
The 15% discount is valid on individual purchases of Organic Greens Booster #21306, prior to tax, shipping, and handling. Not available as part of any pack or kit.
AutoShip orders are included.
Eligible orders must be placed online.
This offer does not apply to orders placed through the Call Center or SBOSS.
No limit to the number you can order. Offer valid while supplies last.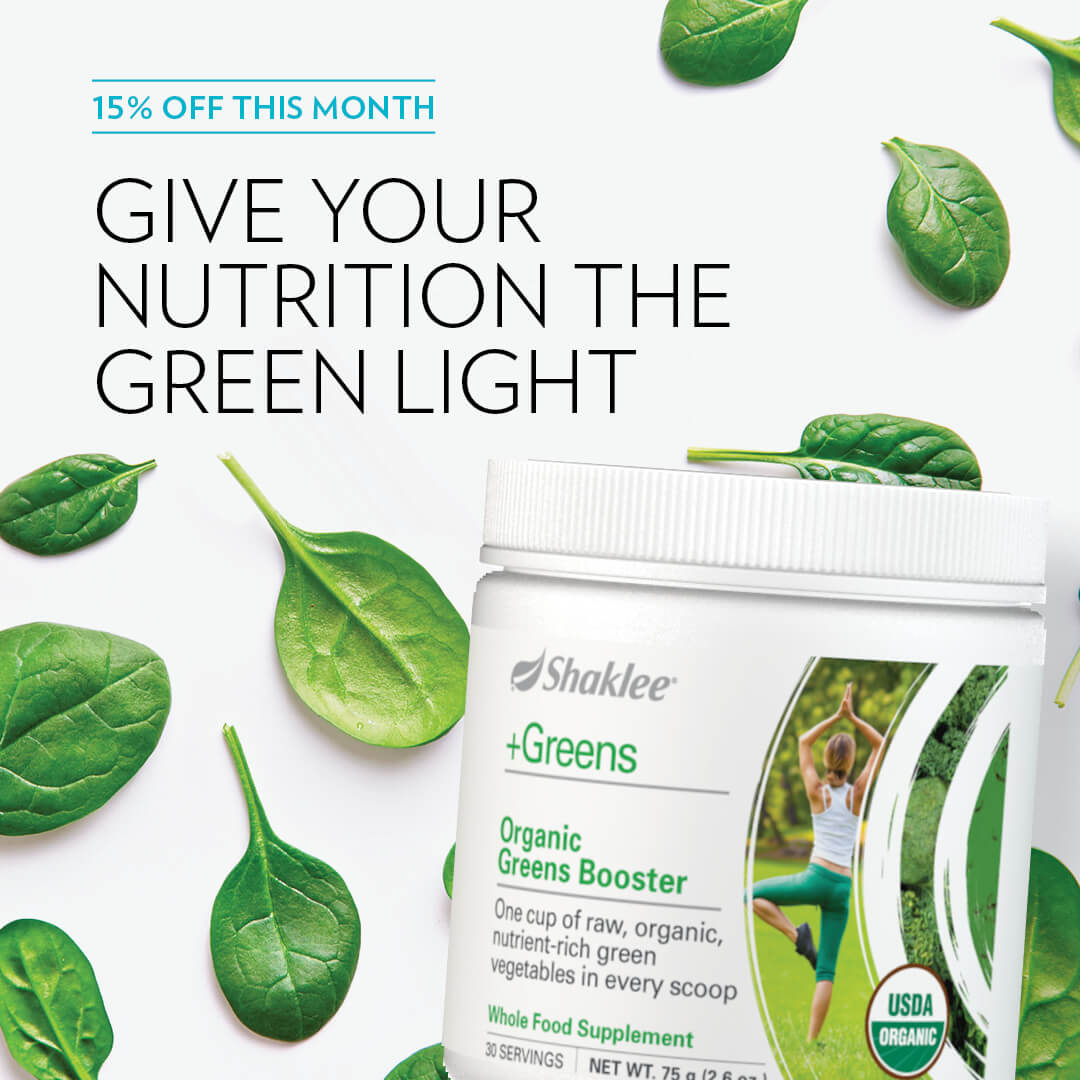 SOCIAL RESOURCES
Product imagery for social in support of National Nutrition Month.
Shaklee Nutrition "statement" Social
ANIMATIONS:
To use the animations, download using the link and then upload as you would any video in Facebook®, Twitter® or Instagram®. You can also save them to your smartphone camera roll and then post to social.
DOWNLOADING:
In Firefox®, when you click the link you'll need to right-click and "save page as" to download the file.
In Safari®, when you click the link you'll get a dialog box asking if you want to open or save. You should save to download the file.
In Chrome®, when you click the link, it will play. In the lower right hand corner you'll see an icon for download (a downward arrow). Click that link to download the file.
Social and Animations will also be shared via Shaklee HQ (@ShakleeHQ) social channels and can be shared from Shaklee Corporate timelines to your own social networks.
EVENT RESOURCES
Healthy Nutrition LYL Presentation Deck and Script