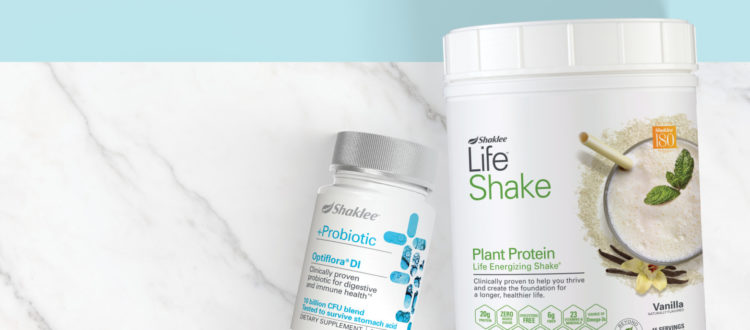 What's new with Shaklee Nutrition?
Global Conference 2018 marked the launch of some exciting changes to Shaklee Nutrition including the new Life Shake™ plant protein and soy formulas and Optiflora® DI probiotic. Plus, new packaging is designed to help you and your customers create a personalized program to meet your health goals: 1 + 2 + 3 = Personal Health Plan. We're also resetting our Shaklee Healthprint™ special offers, which means everyone gets one more opportunity to take advantage of a free targeted solution when they purchase the Advanced Healthprint recommendation or a free targeted solution and free shipping when they purchase the Comprehensive Healthprint recommendation.
That's a lot to be excited about! Start sharing NOW.