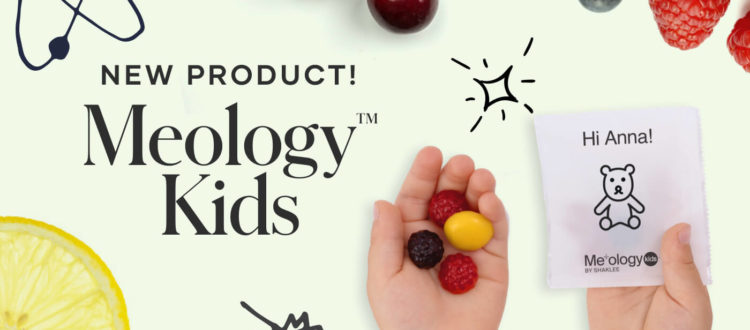 New Product: Meology Kids

Meology is now available for kids, too!
Meology™ Kids provides superior nutrition for kids ages 4+ with 100% DV of 8 core nutrients, 11 essential vitamins & minerals, and 3x more DHA + EPA than other leading gummies. All in one convenient daily pack that kids can design themselves.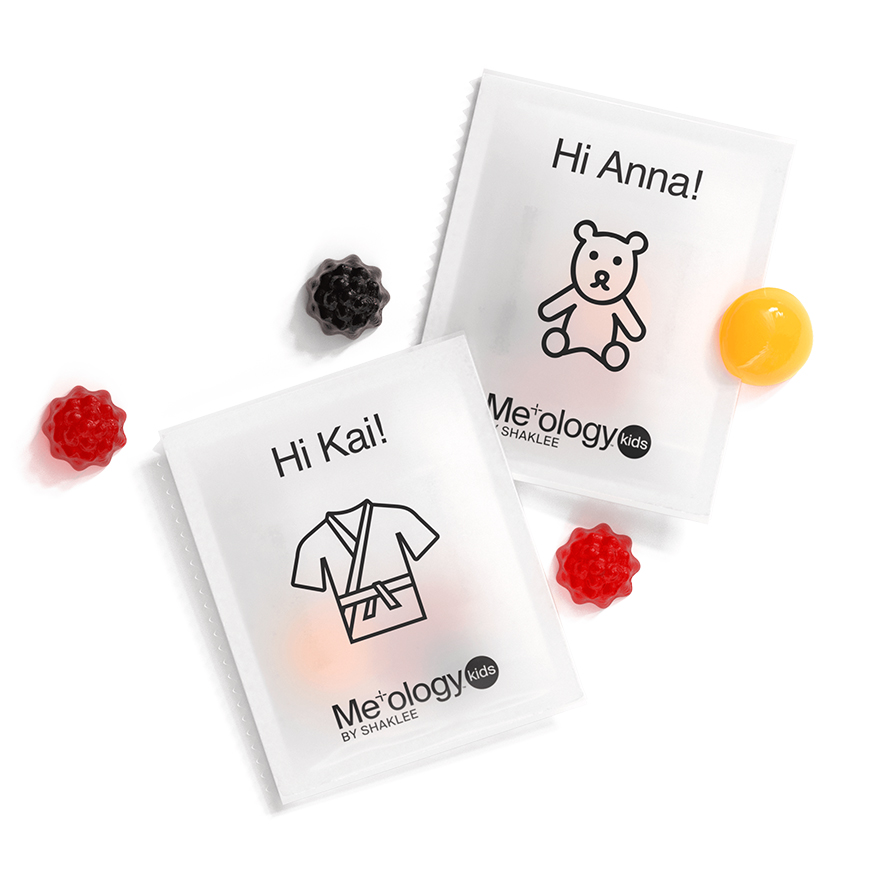 Each Meology Kids™ daily pack includes:
Two Super Vitamin Gummies – You'll love knowing your child is nourished, and they'll love the Very Berry flavor! Our Super Vitamin Gummies contain core nutrients to help kids grow up well.*
One Omega-3 Gelly™ – Young brains and bodies need nutritional support to develop and function properly. With 3x more DHA + EPA,‡ one Omega-3 Gelly contains 300 mg of vital omega-3s to support brain, eye, immune, skin, heart, and joint health.* Plus, its Strawberry Lemonade flavor is a hit with the kids (and parents, too)!
One Super Immunity Gummy – Our Super Immunity Gummy packs a powerful combination of immune-supporting nutrients in a Berry Orange flavor that'll put a smile on their face!*
Partnership with Vitamin Angels®
With every purchase of Meology Kids, Shaklee donates to Vitamin Angels® to provide life-changing nutritional support to a child in need. Vitamin Angels fights for a world where every mother has a healthy pregnancy and every child gets a chance at a healthy life. Founded in 1994, Vitamin Angels is a global public health and nutrition organization that delivers evidence-based nutrition interventions to underserved pregnant women and children under 5 in the United States and around the world. To learn more, visit www.vitaminangels.org
Multi-Purchase Discount
Buy 2, Get 10% off
Buy 3 or more, Get 15% off
This offer is valid in the US.
Open to all Guests, Members, Distributors, and Business Leaders.
The offer includes 10% off Meology Kids (#89580) when you order 2, or 15% off Meology Kids when you order 3 or more. Only the highest discount qualified for will be applied.
To add Meology Kids to your cart, you must first complete a Meology Kids assessment(s) for your child(ren).
Loyalty Orders (formerly Autoship orders) are included. Discounts can be combined. Your Loyalty Order must be scheduled to ship during the promotional period in order to receive the discount.
Eligible orders must be placed online. This offer does not apply to orders placed through the Call Center.
This offer is nontransferable and has no cash value.
Shaklee reserves the right to change or cancel this offer at any time.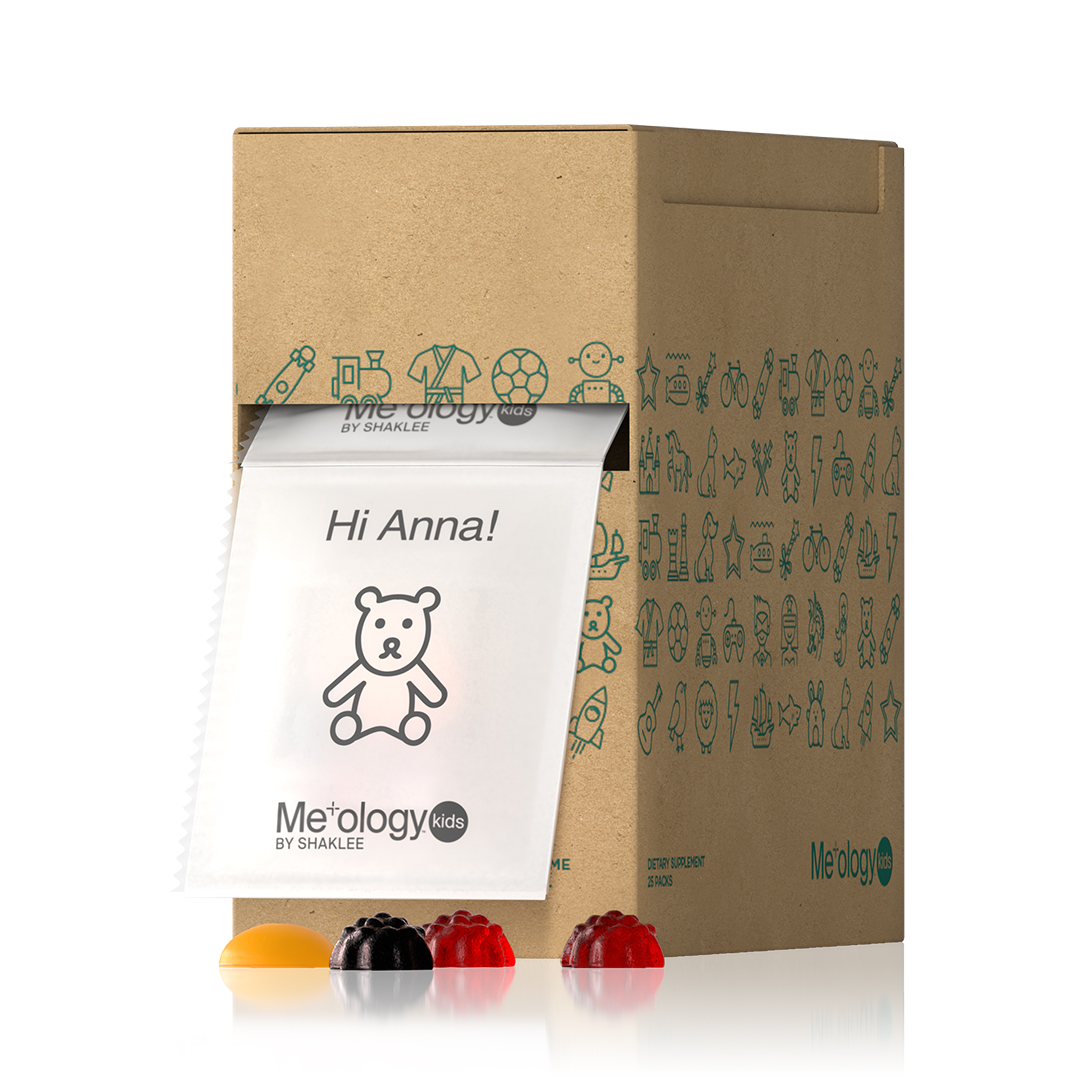 The National Parenting Center Seal of Approval Assets
Animations – Feed
Series – Feed
Story – Series
Product Information Sheet:
Distributor Sales Guide: English
General Social Imagery: