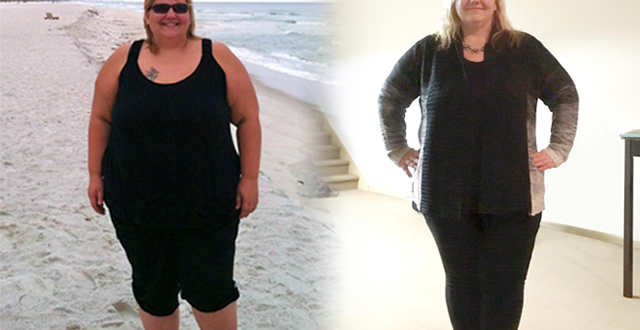 "I have lost almost 100 pounds* and earned extra money that I used to take my dad on a cruise."
Meet Mom and MBA student Lynn who is almost 100 pounds healthier with Shaklee 180®. Now she's on a mission to share her story and inspire others!
Tell us a little about yourself?
I am a single mom with two beautiful daughters – Desiree, 21 and Lacey, 23. Desiree has joined my team and Lacey will be joining us soon! I have a Bachelor's Degree in Business Management and am currently going for my MBA. I work full time at an organization that helps members of the military with health readiness and I also work my Shaklee business part time. I am hoping to turn it into a full-time business soon!
How did you hear about Shaklee?
I was introduced to Shaklee by my Pastor and his wife, Ramon & Marsha.
Why did you join Shaklee and when did you start working on your health transformation?
I decided to join Shaklee about two years ago to work on my health and make some extra money, but didn't get serious about it until a year ago.
How has your life changed?
Shaklee has been such a blessing in my life! I have lost almost 100 pounds* and earned extra money that I used to take my dad on a cruise this past year. I also have met a lot of new friends through Shaklee.
What are you doing to grow your business?
I am talking to more people every day about Shaklee, taking better advantage of leveraging social media and holding more events. In fact, I am having a big event this weekend so my friends and family can check out Shaklee in person because everyone has a lot of questions for me, especially after seeing my weight loss transformation. I'm hoping to promote to Director this year and also earn a Dream Car Bonus and qualify for an incentive trip!
What kind of growth are you seeing?
Sharing my Shaklee story has inspired others to work on their health and I gained several new customers just by sharing my story on Facebook. One of my customers lost over 20 pounds* in a few months using the Shaklee Turnaround™ Kit. I am also working on adding more distributors to my team so I can make Shaklee my one and only full-time career.
What is your biggest piece of advice to other Distributors?
Just share your story! It's so simple but when you share your story you inspire others. And when people tell me I'm their inspiration it helps me to stay motivated to continue to lose weight. And, the more I lose the more customers I acquire…and hopefully they will all turn into Distributors!
*Results and experiences from the Shaklee 180 Program are unique to each person, so results may vary. In a preliminary 12-week clinical study, participants on average lost 15.4 pounds and 6.7 inches in 12 weeks.