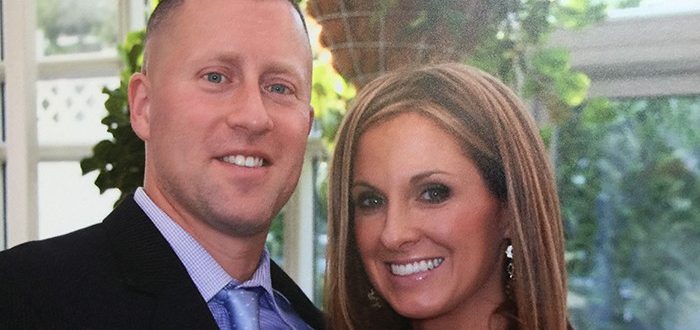 "The income from my business allows our family to enjoy things that we might not have normally been able to."
Tell us a little about yourself?


I am a critical care nurse by trade. I have worked in several sectors of healthcare including emergency room, hyperbaric, ICU/CCU, therapeutic apheresis, home care, nursing informatics and personal concierge medicine. I am now working my Shaklee business alongside my consulting business which offers training to physicians and healthcare practitioners all over the US on aesthetic lasers."
How did you first learn about Shaklee?


My dad was a Shaklee distributor when I was in high school."
What made you decide to revisit Shaklee?


After I finished nursing school I was looking for a company that had nutritional supplements that I could trust. My search led me back to Shaklee. In fact – a Yellow Pages search (I know I'm dating myself!) — led me back to my dad's personal sponsor, Yvonne R. I called her and attended a Shaklee event run by Jeanne & Steve T. about 17 years ago!"
What has Shaklee's impact been on you and your family?


Shaklee has benefited us in so many ways. When I was seven, I was diagnosed with asthma. Using Shaklee cleaning products in my home has helped to minimize triggering allergens! And the income that my business generates allows our family to enjoy things in life that we might not have normally been able to have. I am so grateful for the freedom I have been able to enjoy by building a Shaklee business and the community of positive, uplifting people that I have met in this company!"
Your business has grown over the last six months. What has been contributing to your growth?


My husband recently lost 30 pounds on Shaklee 180® and sharing his story has stimulated growth in the business and given us an avenue to help other people gain control of their weight and health."

You were also one of our Dream Trip qualifiers. How was Los Cabos?


Attending the Shaklee Dream Incentive Trip was mind-blowing! I know we have such an amazing culture at Shaklee but it was so evident at this event that we have something very special in Shaklee. We are so fortunate to have this company and what we have and we MUST pay this forward."
What is one big goal that you have for your business?


My mom and dad are my downline Directors. It is my goal to help them achieve financial stability in the next two years to assist with retirement income and the extras that will allow them to enjoy life and spend time with their extended family."
What is your one best success tip for other Shaklee Distributors?


Never give up and never compare! Everyone's journey in Shaklee isn't going to be the same – some will grow faster and some will grow at a slower pace. The important thing is to keep going and focus on how sharing your unique experience can help someone you meet make a decision to improve their life with Shaklee."
**Results and experiences from the Shaklee 180 Program are unique to each person, so results may vary. In a preliminary 12-week clinical study, participants on average lost 15.4 pounds and 6.7 inches in 12 weeks.