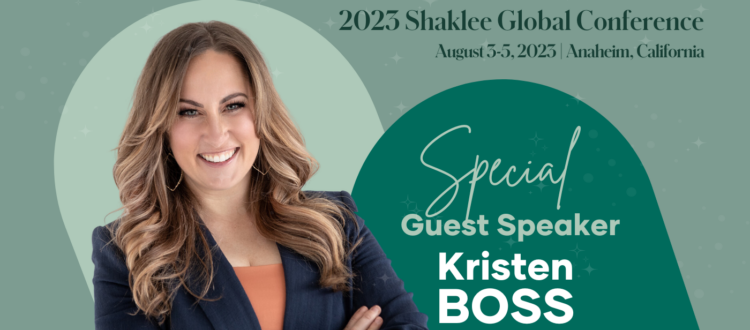 Kristen Boss | 2023 Global Conference Speaker
We're pleased to welcome to the 2023 Shaklee Global Conference as a special guest speaker, Kristen Boss!
Kristen is a speaker, best-selling author, and host of a top marketing podcast. She is known for her innovative approach to marketing and sales by incorporating neuroscience and human behavior.
Kristen teaches people the strategies to work sustainably in order to create higher retention and satisfaction in the field along with greater levels of productivity.
Kristen is the CEO and founder of The Social Selling Academy and The Social Selling Leadership School Certification, premier programs designed to support the modern network marketer at every stage in their business.
Kristen is real and relevant! She'll challenge your preconceived notions of what you can accomplish and help you take the limits off your growth. And she'll back it up with practical strategies that you can use right away to move your business forward.
Here are just a few things other leaders have to say about Kristen:
Make sure you and your team are LIVE and IN PERSON in Anaheim to learn from this incredible social selling expert and performance coach!