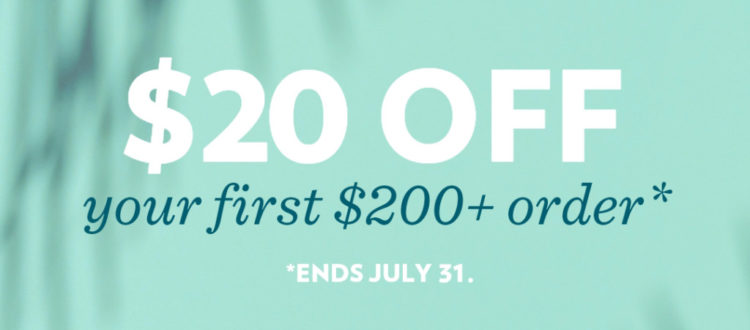 July New Join Offer (Ends July 31)
For July, we're offering a special promotion for new people: "spend $200 on your first order and get $20 off." Use this limited-time offer to kick-start the conversation with prospective new Distributors and Preferred Members.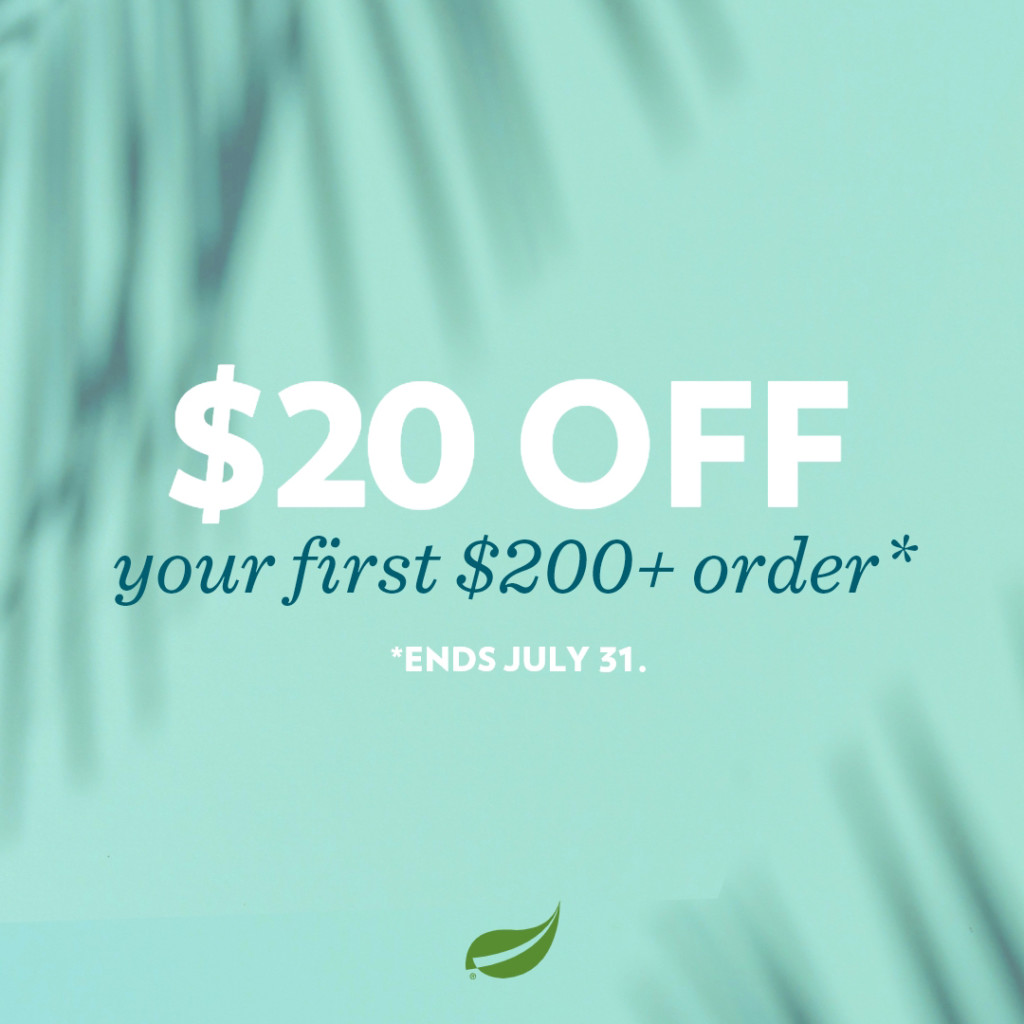 Special Offers for Regular Product Purchasers
Also this month we're offering personalized promotions to Preferred Members, Distributors, and Associates who've purchased from Shaklee within the past four years. Offers will vary based on previous order history.
These offers are designed to encourage regular purchasers to increase what they spend and try other Shaklee products that may not be familiar to them.
What's the offer? It's "dollars off" a minimum order that's specific to the person who takes advantage of the offer, based on his or her personal ordering history with us. If someone has spent more than $1,000 on an order, that person will receive a valuable free product offer in lieu of a dollars-off offer.
Who'll receive one of these offers? All Preferred Members, Distributors, and Associates who've ordered from us in the past four years will receive this offer.
How much is the minimum required order? That depends on the person's ordering history! Whatever someone has spent in the past, he or she will be asked to increase that order size to receive the discount.
How large is the discount? Depending on the size of the order, it can be anywhere from $5 to $100! For instance, if the minimum order is $100, the discount is $10. If the minimum order is $500, the discount is $50.
How will PV be treated? PV for the discounted amount will be decreased by 75% of the discount (not the order amount). For instance, if the discount on the order is $10, the PV decreases by 7.5 (not by 10). Otherwise, PV is unaffected, and for anyone who has people taking advantage of the offer, the increased order size will mean a very healthy month in terms of PV.
How will people know about the offer? We'll send an e-mail – with a link that leads to a landing page to shop – letting them know that a surprise offer with special summer savings is waiting for them. The offer will also be visible in their Carts. Banners on the ca.shaklee.com Website and on your PWS will also lead to the landing page to shop.
Special Summer Savings: an exclusive offer just for you. Check your e-mail for more details.
This offer is valid in Canada and the United States from July 1 through July 31, 2020 at midnight Eastern Time.
Open to active Preferred Members, Distributors, or Associates who have made a Shaklee purchase in the past four years.
A personalized surprise offer will be sent directly to the Shaklee registered e-mail address of the person who is eligible.
Additionally, the personalized offer will be visible in messaging in the cart during checkout (must be logged in).
The personalized offer will automatically be added to cart when the order subtotal reaches the personalized offer threshold.
Offer valid once per eligible Shaklee ID.
AutoShip orders are included. Discounts can be combined.
Eligible orders must be placed online.
This offer does not apply to orders placed through the Call Centre or those containing a Challenge Pack (#79526/#79531) or any Success Pack.
This offer is non-transferable and has no cash value.
See the full rules for your personalized offer in your registered e-mail inbox.