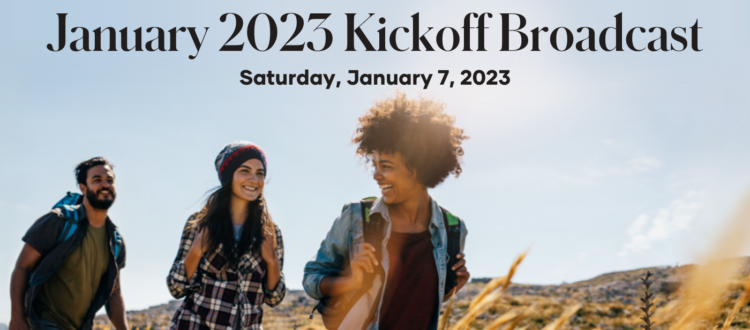 January 2023 Kick-Off: Going Places in 2023
Ready to have your best year yet in the business? Ready to set your sights on new destinations for your life and your business in 2023? Are you ready to Go Places with Shaklee?
Join us on Saturday, January 7th to kick off the New Year with a live broadcast to help you start the New Year fresh and strong! Reset your business with a new focus, a new sense of purpose, and new destinations!
Be among the first to:
Learn about exciting new incentives to drive your business growth

Learn the destinations of three trips you and your team can earn this year

And hear other fun announcements and surprises
This is a must-attend live event for you and your team!
Join us in Anaheim, CA, and Fort Myers, FL for Live Kickoff Events
Anaheim Meeting
Saturday, January 7
9:00 a.m. – 12:00 p.m. PT
(doors open at 8:30 a.m.)
Anaheim Marriott
700 W Convention Way
Anaheim, CA 92802
Fort Myers Meeting
Saturday, January 7
11:00 a.m. – 2:00 p.m. ET
(doors open at 10:30 am)
Florida Gulf Coast University
Room Cohen 201
10501 FGCU Blvd. South
Fort Myers, FL 33965