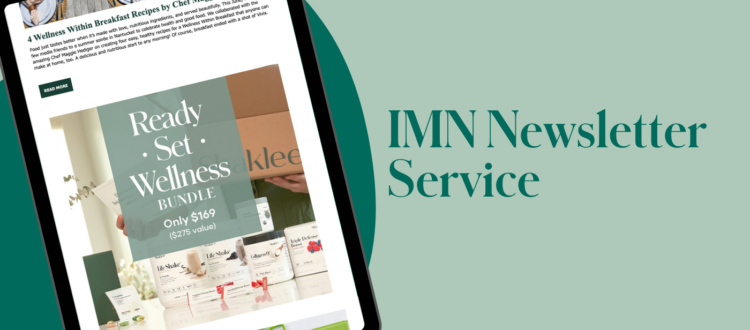 Healthier You IMN Newsletter Service
Check out the IMN Monthly newsletter service with Shaklee-specific news, including analytics & follow-up tools to use with your customers.
Many Shaklee Ambassadors have expressed the desire for a professional email newsletter that can be used to connect with customers and other contacts to increase engagement and help build your business.
Shaklee Master Coordinators have partnered with IMN Newsletter Service to create the new Healthier You newsletter. With content developed by top Shaklee Leaders in conjunction with this third-party service provider, and reviewed in advance by Shaklee, you can be sure your monthly newsletter is Shaklee-specific and compliant.
Each Healthier You Newsletter will be sent personalized with your photo, Personal Web Site link and contact information. It includes analytics and follow-up tools that not only let you know who opened and clicked on content in the newsletter, but what they clicked on, and a suggested "script" for follow-up to determine their interest. And, it comes with a free one-month trial. After that, it's only $8.95 a month.
Click here to learn more and get started!