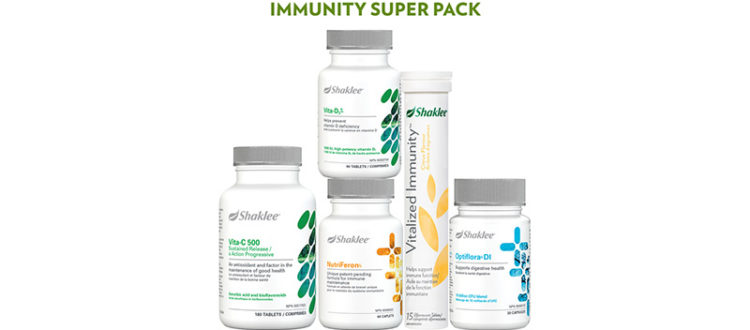 Share the Immunity Super Pack: Now With More Vitamin C
Connect with new and existing customers by sharing the Immunity Super Pack – now featuring Sustained Release Vita-C 500.
Get unparallelled support for your immune system with the Immunity Super Pack. We've gathered together five essentials to help keep you and your loved ones healthy.
NutriFeron®
Patented Breakthrough in Immune System Science
Specialized, daily immune system support
Proprietary blend of zinc plus four powerful plant extracts that helps naturally balance your immune system and provide unmatched immune system support
Vitalized Immunity®
On-the-Go Burst of Vitamin C
Provides the nutritional support your immune system needs to stay strong
Contains as much immune-boosting vitamin C as 16 oranges
NEWLY ADDED! Sustained Release Vita-C 500
All-Natural Vitamin C Delivered Hour After Hour
One tablet contains as much vitamin C as found in seven oranges
High-potency formula helps maintain immune function
Vita-D3®
Helps Maintain Immune Function
Vitamin D plays a major role in protecting your health, including immune health, and is vital for overall well-being
Vitamin D3 is the most potent form of this crucial vitamin
Optiflora® DI
Powerful Probiotic Supports Digestive Health
Laboratory tested to survive stomach acid and deliver maximum benefit to the gut
At least 70% of our immune system is in our gut, and certain research suggests probiotics support immune health*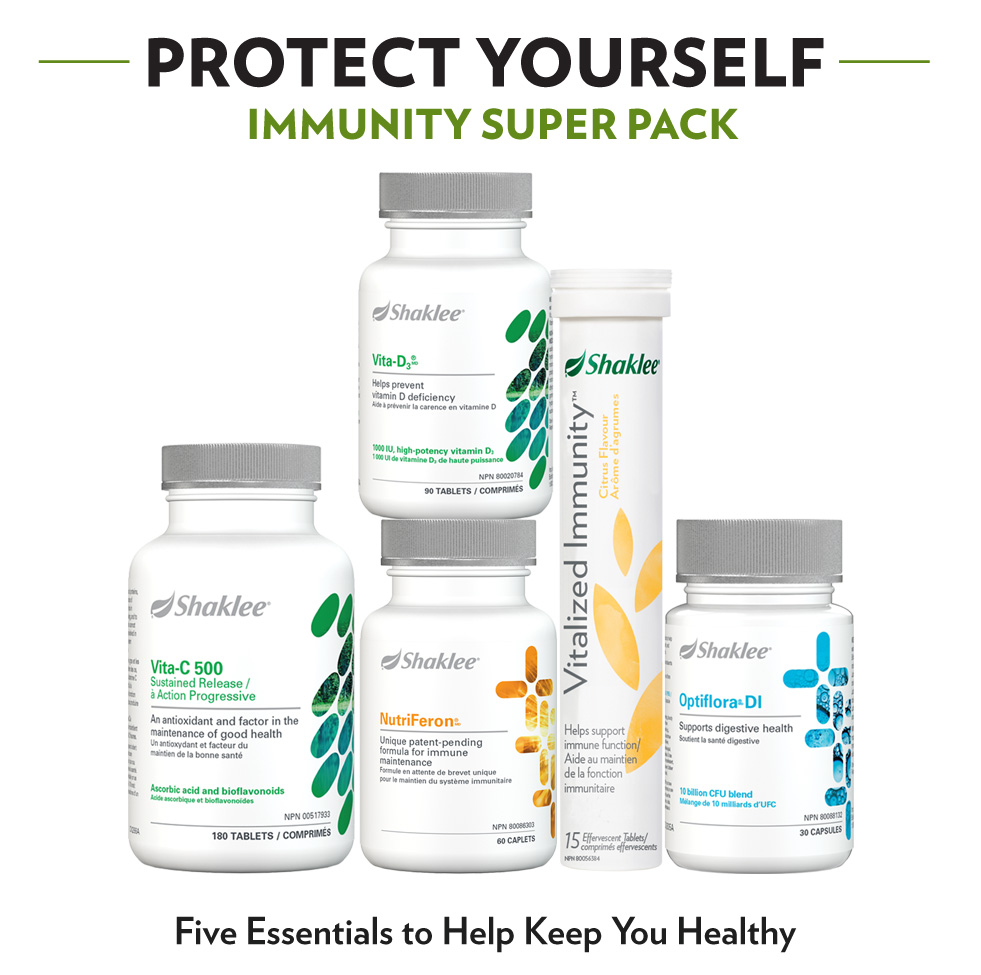 *Currently, Health Canada doesn't allow claims for probiotic products beyond helping digestive support. Additional claims (e.g., helping support immune health) can only be made with extensive evidence of safety and efficacy from multiple human clinical studies on the ingredients involved or the product itself, and this evidence does not yet exist.