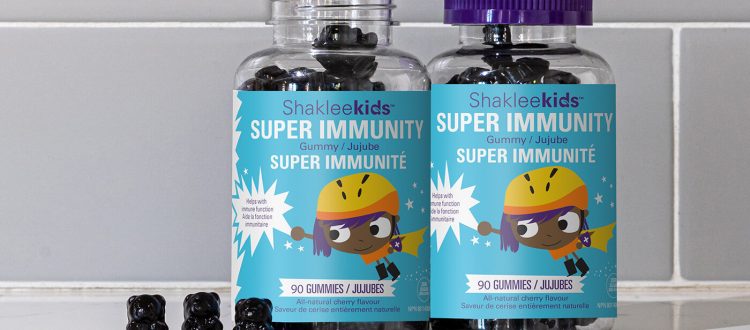 Shakleekids™ Super Immunity Gummy
Check out our newest immune-support product formulated especially for children: Shakleekids™ Super Immunity gummies!
About This Product
Super Immunity gummies packs a powerful combination of critical immune-supporting nutrients into great-tasting, cherry-flavoured, bear-shaped gummies your kids will love.
Why We Love It
Provides immune system support
Packed with vitamin C, vitamin D, zinc, and elderberry extract
Delicious, natural cherry–flavoured gummies in a cool bear shape
Tooth friendly*
Sugar free, non-GMO, gluten free, soy free, vegan
No artificial flavours, sweeteners, colours, or preservatives added
Contains zero corn syrup; made with pectin
Formulated for children 4 years and up.
*Frequent between-meal consumption of foods high in sugars and starches promotes tooth decay. The sugar alcohols and isomalto-oligosaccharides in Super Immunity gummies don't promote tooth decay.