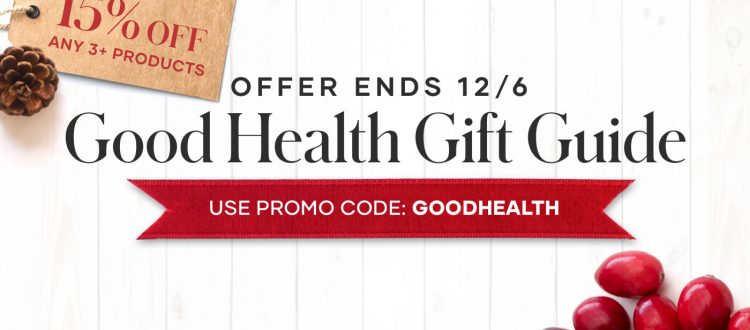 Good Health Gift Guide 2021

Now through 12/6, share the gift that is always in season with the Good Health Gift Guide!
Customers and Members will receive 15% off Gift Guide products when they purchase three or more. And the Gift Guide has something for everyone on your customer's holiday shopping list, including busy moms, beauty lovers, and travelers.
Use the resources below to share this offer. And share from mobile via the Shaklee Share Mobile App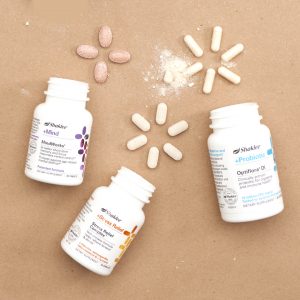 Optiflora® DI (Item: #21320)
MindWorks® (Item: #22066)
Stress Relief Complex* (Item: #20656)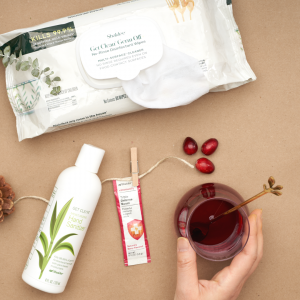 Triple Defense Boost (Item: #21388)
Moisturizing Hand Sanitizer (Item: #32593)
Get Clean® Germ Off+ Wipes (Item: #00323)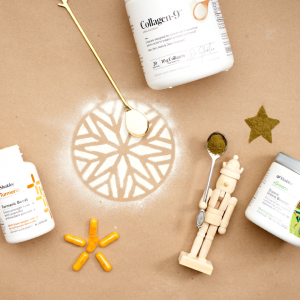 Collagen-9 (Item: #21401)
Organic Greens Booster (Item: #21306)
Turmeric Boost (Item: #21376)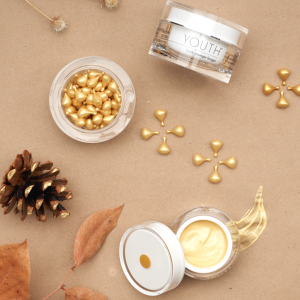 YOUTH Moisture Lock Day Cream (Item: #32584)
YOUTH Radiance C+E (Item: #32580)
YOUTH Hydrating Gel Mask (Item: #32587)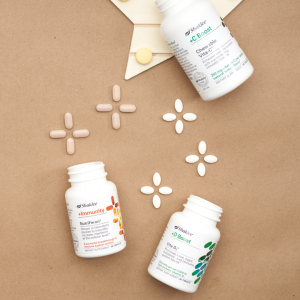 Chewable Vita-C (Item: #21377)
Vita-D3 (Item: #21364)
NutriFeron (Item: #20962)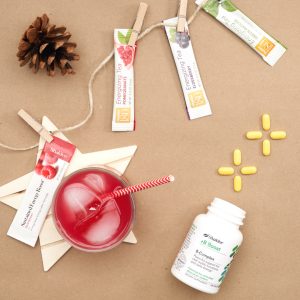 Sustained Energy Boost*
Item: #21406 (Raspberry)
 Item: #32405 (Grapefruit)
Energizing Teas
Item: #22030 (Pomegranate)
Item: #22031 (Green Matcha)
Item: #21385 (Elderberry)
B-Complex
Item: #20186 (120 Count)
Item: #20194 (240 Count)
Rules
†Receive 15% off when you purchase any 3 or more products from the Good Health Gift Guide and use the promo code GOODHEALTH.
This offer is available in the US and Canada from November 8, 2021 at 12:01 a.m. through December 6, 2021 at 11:59 p.m. (PT).
Open to all Guests, Members, and Distributors. Business Leaders are excluded from direct participation in this offer.
Must purchase a minimum of 3 products (mix and match any combination) from the Gift Guide to be eligible for 15% off each Gift Guide product in your cart.
The promo code GOODHEALTH must be entered at the time of checkout on the order to receive the 15% discount on Gift Guide products.
Loyalty Orders (formerly Autoship orders) are included. Discounts can be combined. Loyalty Order must ship during the promotion period to qualify for the discount.
Loyalty Point redemption is excluded on all Gift Guide products.
Eligible orders must be placed online. This offer does not apply to orders placed through the Call Center.
No limit to the number of orders a customer may place using the promo code GOODHEALTH.
Shaklee reserves the right to change or cancel this offer at any time. Offer good while supplies last.