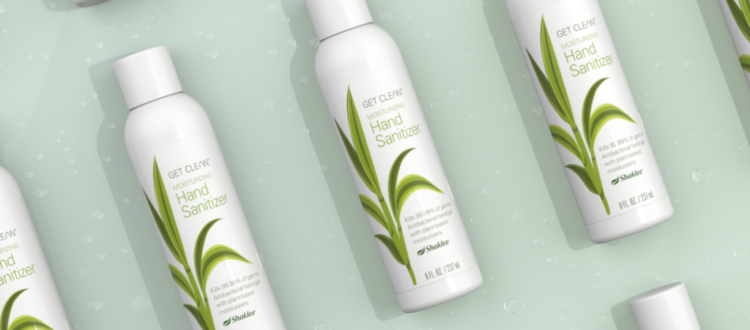 New: Get Clean® Moisturizing Hand Sanitizer
Introducing Get Clean Moisturizing Hand Sanitizer! This fragrance-free, alcohol-based gel kills germs* and bacteria and sanitizes your hands without drying them out.
More About Get Clean Moisturizing Hand Sanitizer…
Get germ-killing* clean at your fingertips
Kills 99.99% of germs* while being kind to your skin
Formulated with plant-based moisturizers so your skin stays soft and protected
No rinsing or drying with towels needed
Safe for the whole family
*Effective at eliminating 99.99% of many common harmful germs and bacteria in as few as 30 seconds.