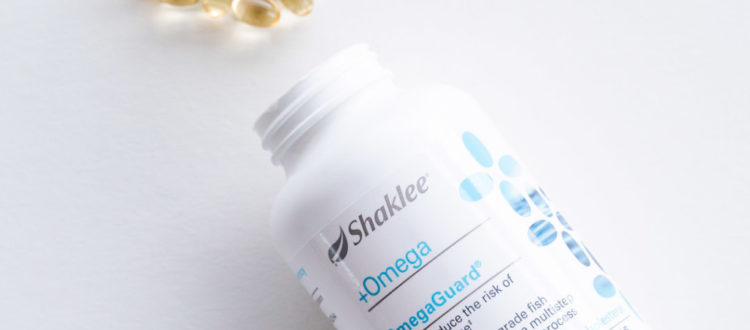 February Is National Heart Month
Save 15% on OmegaGuard® in February!
February is National Heart Month, and Valentine's Day is coming. It's time to show some love to your friends, family, customers, and everyone you meet!
We're celebrating Heart Month by offering a 15% discount on OmegaGuard, the star of our heart health product lineup.
Hearts, hearts, hearts…we've all got one! Spread the word about heart health and OmegaGuard this month.
VEUILLEZ CLIQUER ICI POUR VOIR CET ARTICLE EN FRANÇAIS
OmegaGuard:
Helps reduce the risk of heart disease*; the EPA and DHA in OmegaGuard can help support your heart
Provides a full spectrum of seven ultra-pure pharmaceutical-grade omega-3 fatty acids including EPA and DHA, naturally found in small, cold-water fish
Helps maintain and support cardiovascular health and reduce serum triglycerides/triacylglycerols
Has zero cholesterol
OmegaGuard Product Information Sheet English | French
OmegaGuard Product Imagery for Social
OmegaGuard Special Offer Resources
Heart Health Videos on Shaklee TV†
Offer rules:
This offer is available in Canada and the United States from February 1 at 12:01 a.m. through February 28, 2019 at 11:59 p.m. Eastern Time.
Open to guests, Members, Preferred Members, Distributors, Qualified Distributors, and Associates. Business Leaders are excluded from direct participation in this offer.
The 15% discount is valid for individual purchases of OmegaGuard® (#57695) prior to taxes and order charges. Not available as part of any pack or kit.
AutoShip orders are included.
Eligible orders must be placed online.
This offer does not apply to orders placed through the Call Centre.
There's no limit to the number you can order. Offer valid while supplies last.
*Supportive but not conclusive research shows that consumption of EPA and DHA fatty acids may reduce the risk of coronary heart disease. See nutrition information for total fat and saturated fat content.
†These videos were produced in the United States and may include some differences between products sold in Canada and those sold in the United States, or product claims that have not been authorized and/or approved by Health Canada.