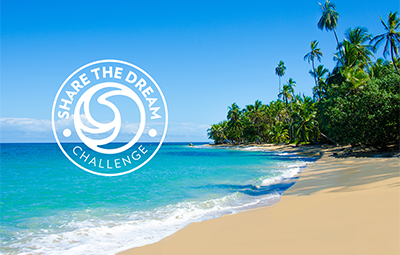 Level Up in Rank and Earn the Dream Trip with the Share the Dream Challenge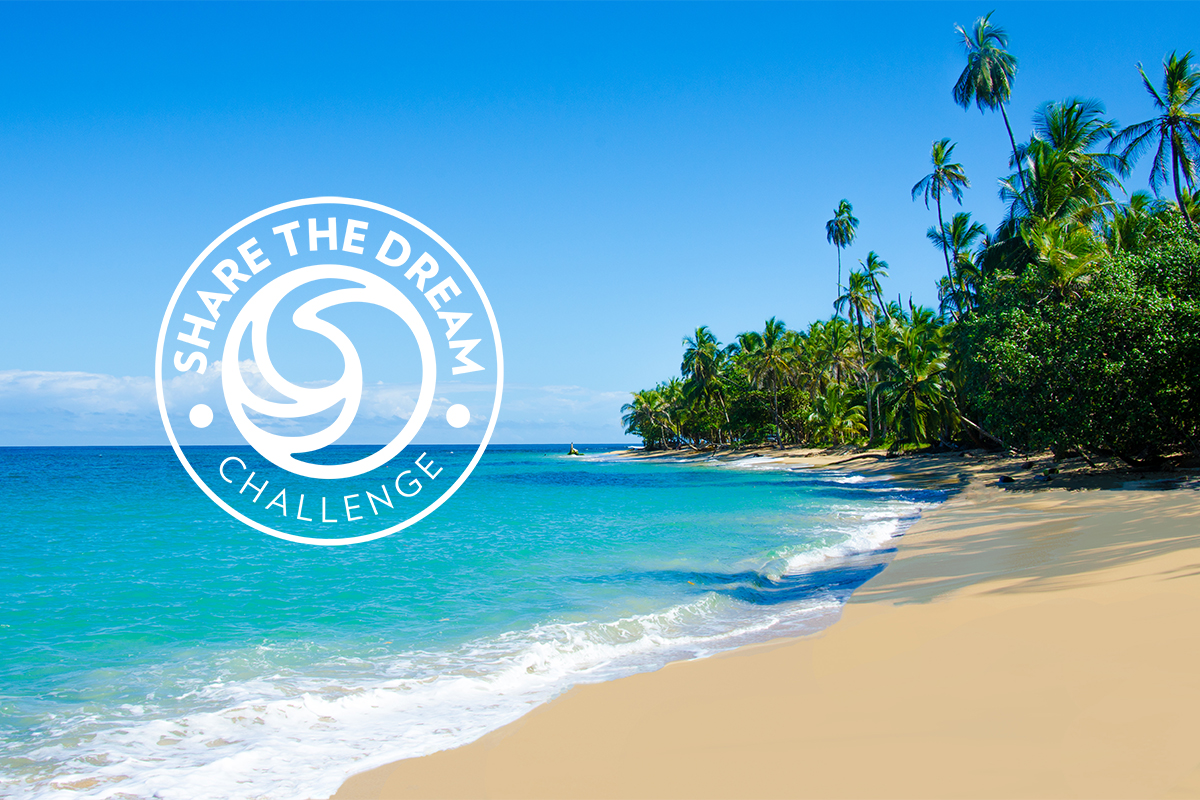 Share the Dream Challenge | Now through 12/31
Get on the path to earning the Dream Trip – and earn extra rewards when you share the Prove It Challenge with new people and teach your team to do the same!
Rules
Matching bonus is paid to the original upline sponsor. Original sponsor (100 PV) must be active for the Matching Bonus to be paid.
The maximum amount of sponsoring points someone can earn during the Dream Trip incentive period is 100.
Level Up to Costa Rica is an exclusive incentive for 2019 Shaklee Global Conference attendees to earn a trip for one person to the 2020 Dream Trip in Costa Rica (at the 200-point qualification level).
2019 Global Conference Attendees who are a Paid As Director or above in June 2019 can qualify by advancing to their next Paid As Rank by December 2019 PV Month. The December 2019 Paid As Rank must be higher than their June 2019 Paid As Rank and the qualifier must continue to maintain that new higher Rank through the month of the 2020 Dream Trip.

Example: In June 2019 Chris is the Paid-As Rank of Coordinator (so this is his base rank for this incentive). Chris advances to Executive Coordinator in November (a month before the deadline to achieve a higher rank).  He holds this rank in November, December and January.  He falls to the Paid-As Rank of Senior Coordinator in February and holds it in March and April of 2020.  Chris continues to be a higher Paid-As Rank compared to June 2019 through the month of trip, May 2020, so he qualifies.

2019 Global Conference Attendees who are not a Paid-As Director or above in the month of June 2019 will need to advance to the rank of Senior Director or above by December 2019 and hold the rank of Senior Director or above through the month of the 2020 Dream Trip.
The Level Up qualification does not automatically give you 200 Incentive Points, but you do automatically qualify for the 200 Point Dream Incentive qualification level (without any sponsoring requirements). Qualifiers who achieve the trip both based on the Level Up qualification and by earning 200 trip points will only be awarded a trip for one person.  Level Up qualifiers must achieve the full 300 points to earn the trip for two or the full 600 points (including sponsoring and rank requirements) to earn a trip for two and an additional $1500.
The company will not permit any reorganization or sponsorship line movement to aid in the 2020 Dream Trip incentive qualification.
Dream Trip attendee must be on record with Shaklee as a member of the qualifying distributorship.
This incentive is non-transferrable and is only valid for the 2020 Dream Trip to Costa Rica. No exceptions.
Buy-ins for a second person in your room will be offered. Pricing information for buy-ins will be provided to the qualifiers after the incentive completion.