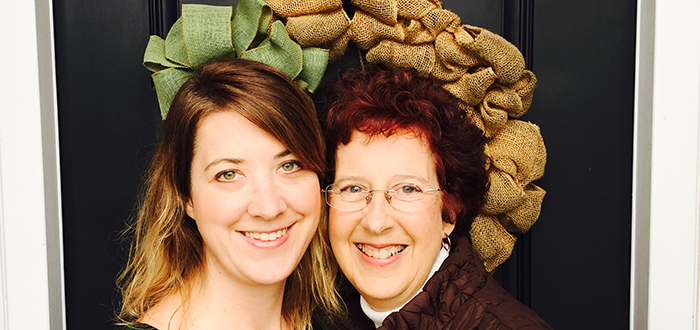 We've had an incredible journey since Shaklee Live in Cleveland.
Over the last few months, we've heard amazing stories from the Shaklee Family of overcoming obstacles to reach new goals. As our 100 day journey enters its final stretch, be inspired to finish strong by this incredible story of perseverance in the face of overwhelming odds from new Key Coordinators Dale Hatchell and Elizabeth Hatchell Burt.
"After Shaklee Live, we set a goal to reach Key Coordinator by October 31. We had our plan mapped out and were committed to reaching our goal," says Dale. "Things rarely turn out perfectly so we knew we would hit some bumps on the way. Little did we know how big the bump would be!"
"The first month was awesome! My daughter and business partner, Elizabeth Hatchell Burt, was coming off of a very successful weight transformation two years after having her third child. She lost 30 pounds on the Shaklee 180® program and looked amazing†. All her friends wanted to know what she was doing and in August and September she sold ten Shaklee 180 Turnaround Kits, as well as many other products! With her momentum and the momentum of others on our team filling their calendars with Facebook events, smoothie workshops, and spa nights we reached 50,000 in organizational volume and then some!"
"September went well. It was a little hectic at the end, but our team stepped up, we had another great month and were ready for our final month of qualification.  But on the evening of October 3rd we attended a wedding and during the night while we slept, Columbia, SC had over 20 inches of rain! My husband Jim and I were awakened by a call at 5:00 a.m. from Elizabeth to tell us that their house was flooding!"
"In the early hours of Sunday morning, the waters started rising outside our home," says Elizabeth. "By 4:00 a.m., the water was up to the mailboxes on our street and started to enter our home. Once we realized the water was going to continue to rise, we grabbed a few prized possessions as well as our 16 year old dog and moved upstairs to the 2nd floor with our three children. I wasn't sure if we would be stuck up there so I packed a bag of Shaklee snack bars and water. Thankfully, the water receded but not before flooding two rooms and doing additional damage to our home."
"The next couple of days were spent assessing the damage. We heard of friends who lost their homes. Some evacuated with children on their shoulders!  It was over a week before the city had clean water. School was out for nearly 2 weeks because hundreds of roads and bridges were closed.  But through it all, the neighborly love and support was incredible.  We packed up and moved to my parents to create some normalcy for the kids. Demolition phase started quickly on the house thanks to the hard work of my husband, family and friends. I also have a day job which was extremely flexible but needed attention. But because we have an amazing Shaklee team that had worked so hard to get to Key, we knew we had to do something.  We immediately hosted a call with them because we knew it was going to be hard to continue business as usual with all that was going on around us.  Our neighbors and our families needed us.  One of our newest Directors under Sunnie Harmon, Ashley Summers, whose neighborhood was designated as ground zero with over 100 homes flooded, shared on the call how she was in her neighbors' homes with Shaklee cleaners saving children's clothes and replacing toxic cleaners with Get Clean®.  We were all sobbing on the call and knew we needed to let Shaklee help us help our community. Thanks to Nancy Baldwin with Shaklee Cares®, Meg Brooks, another one of our amazing first generation Business Leaders, coordinated all the Shaklee products that were donated to affected Shaklee Members and even some first responders! We also decided to do numerous Facebook fundraisers to buy products to give to flood victims. Ashley led this initiative with great passion and is continuing to donate baskets to families that were impacted! We had amazing support from our Shaklee team, wonderful customers and some of our uplines."
"With all that had happened, October was a very slow month and I knew that even if we didn't maintain our volume to complete our final month of qualification for Key, it was much more important to care for seven of the most important people in my life! After all, that's why we do this business…to be able to do the things with and for those who are most important in our lives," says Dale.
"Thankfully, on October 25th Elizabeth and her family were able to move back into their home. We knew we had a long way to go to reach our goal, but Elizabeth and I decided that after all the hard work by our team to qualify for Key, we needed to get back in the game and give it our all for the remainder of the month. We picked ourselves up, cleaned out the cobwebs (and the mud and debris), and went back to work calling and messaging our Members, offering promotions to them, and offering incentives to our team. Elizabeth and I prayed, kept each other positive, and refused to give up, even in the final hours when we had no idea how we would make it.
"Elizabeth and I are so excited that we made the decision to keep going because we can now say that a Thousand Year Flood did not flood our dreams! We made Key Coordinator, an amazing part of our already amazing 100 days journey! Elizabeth and I are so blessed and grateful for our family, our Members, our uplines, and our team!"
†Results and experiences from the Shaklee 180 Program are unique to each person, so results may vary. In a preliminary 12-week clinical study, participants on average lost 15.4 pounds and 6.7 inches in 12 weeks.
*The average annual income in 2014 for the Business Leader ranks ranged from $10,357 for Directors, $13,317 for Senior Directors, $20,859 for Coordinators, $48,419 for Executive Coordinators, $89,422 for Key Coordinators, $204,168 for Master Coordinators, to $626,265 for Presidential Master Coordinators. Average annual income is based on the monthly amounts reported on Form 1099-MISC for all Business Leaders at that rank.  The sum of these monthly averages is the figure reported in the income disclosure statement. Results will vary with effort. Shaklee Corporation does not guarantee that any particular income level will be achieved.