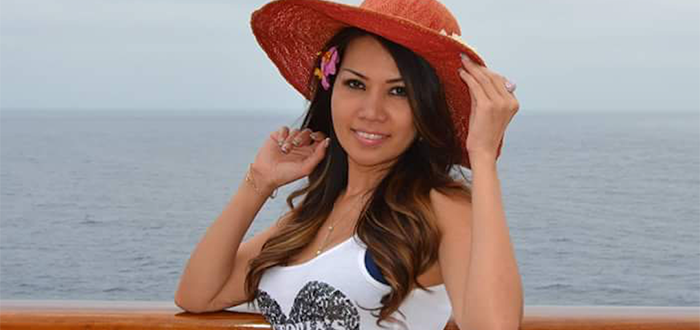 "Shaklee has provided me with the opportunity to transition from my current profession to something better."
Channy was looking for a path to a new career when she was introduced to direct selling. Then someone told her about Shaklee & the rest is history.
Tell us a little bit about yourself.
I am married with two children — a boy, 13, and a girl, 16. I came to America, from Cambodia, in 1994.
What did you do before starting your Shaklee business?
When I came to the U.S. from Cambodia, I had very little formal education. But I went to a community college and earned a certificate in Cosmetology and began working as a hairstylist in someone else's salon. In 2004 I bought my own salon.
What made you interested in doing something else after owning your own salon?
Although I had been making a decent amount of money as a hairstylist and salon owner, I didn't want to do it until retirement. So I had been thinking a lot about changing careers.
How did you get introduced our industry?
I first learned about this business model in 2013 when someone introduced me to another opportunity. And I was making good money with the company.
So why make the move to Shaklee?
In July of 2014, I met my future upline, Joan at a Christian women's retreat and she told me about Shaklee. Initially I wasn't interested, because I was with the other company, but eventually I sponsored as a Distributor to help her out. My intention was just to be a customer and use the products.
How did you go from being just a product user to building a business?
After I got my products, Joan's upline, Nary, asked to come to my salon to talk with me more about Shaklee products and the income opportunity. She also shared some stories of people who had been transformed by Shaklee products. I was really impressed after seeing so many photos of people whose lives had been changed. But I didn't make the decision to build a business until I saw Shaklee products work in the lives of my family members – including my natural-born skeptic of a husband!
How have things changed since you decided to build a business?
Shaklee has provided me with the opportunity to eventually transition from my current profession to something better, something that I enjoy and am delighted to share with other people — a chance to improve their lives. I am proud to say that many people, whom I have been able to share my story with, have had similar positive experiences with Shaklee…and many have joined as Members or Distributors as a result.
What advice would you share with those who want the success you have achieved?
Treat every failure or success as a lesson and find out what the lesson is meant to teach you.