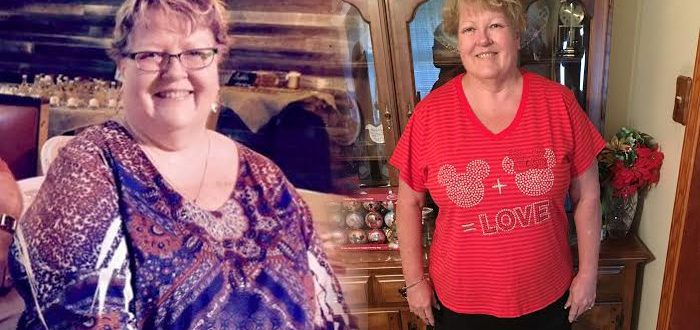 "Thank you Shaklee for giving my life back to me…healthier and happier!"
Cathy and her husband are getting healthier with Shaklee 180®. Together they have lost a combined 62 lbs* so far. And Cathy is doing the kinds of things she used to avoid before, including traveling to Shaklee Live in Orlando!
How did you learn about Shaklee?


My sister in law Rita, had lost weight and she looked so much younger.  I asked her what she'd been doing and she told me about Shaklee. She also told me about my nieces Ashley and Tanya and how they were not only using the products but also building a business."
What motivated you to want to try the products?


I have been overweight since elementary school. I was called "Fatty Cathy" for years and experienced bullying at its worst. After a lifetime of being overweight – with all the health challenges that come with it – and after trying lots of yo-yo diets, I was ready for something new.  I was tired of having three different sizes in my closet, or having to buy clothes after losing weight to gain it all back plus more weight. So I joined August 2011.  I did fine for a while the first time on the plan but as the saying goes "life happens" and I couldn't stay focused anymore."
You recently decided to "reboot" your healthier eating journey. What was the catalyst for that?


My husband David and I were both dealing with serious health issues that would be improved if we lost weight."
Sometimes it can be discouraging to try to lose weight again after having done it before. What inspired you to try again?


I heard a presentation from Elizabeth J. (Illinois) sharing her own story of losing 40 lbs*. and learning how to keep it off and it sparked something in me.  This was the one call I needed to help me get started on my journey and use it as a part of growing my business. I also received great advice from Ashley and Rita who told me to take it at my own pace and not to put anyone else's expectations on myself.  That was the best advice I could have ever asked for.  It all came into perspective for me then."
What has your experience been with Shaklee 180® this time around?


So far my husband has lost 28.2 lbs. and I have lost 33 pounds and 20 inches!*  We haven't felt this great in years! We have so much energy and a new enthusiasm and excitement about life.  Since starting the program again, I've gone down four dress sizes and my health markers for things like blood pressure and blood sugar are improving.  My doctors are so proud of me!"
Has experiencing success with the program impacted you in other ways?


Yes! A while ago, Ashley sent me the information about the Shaklee Live 2016 Conference in Orlando and invited me to go. My standard answer to anything like that in the last year was "I wish I could go but I never know about my health. Thanks for the invite." Even though I turned her down then, Ashley left the door open for me by saying 'If you're doing great by early August, you can always decide to go last minute. It will be fun!'
"Guess what? I am going to Orlando with my family and I can't wait!
"I am so excited to meet my fellow Shaklee distributors who have been so supportive as I have shared my story. And I'm ready to meet and learn from other successful leaders to see how they grow their businesses.
"I finally feel healthy, happy and ready to take on the world (Disney World, that is). Thank you Shaklee for giving my life back to me…healthier and happier!"
*Results and experiences from the Shaklee 180 Program are unique to each person, so results may vary. In a preliminary 12-week clinical study, participants on average lost 15.4 pounds and 6.7 inches in 12 weeks.