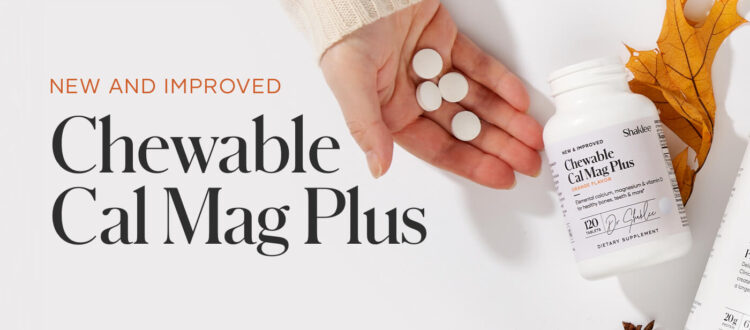 On Sale 10/25: New & Improved Chewable Cal Mag Plus
One of our most beloved products, Chewable Cal Mag Plus, is new and improved…and on sale starting October 25th.
Chewable Cal Mag Plus helps you maintain healthy bones and teeth and support healthy nerves, filling your body's nutritional gaps with a synergistic blend of calcium and magnesium, plus vitamin D to help your body absorb the calcium.*‡With 1,300 mg calcium, 200 mg magnesium, and 15 mcg (600 IU) vitamin D3, Chewable Cal Mag Plus helps build strong bones and potentially reduces the risk of osteoporosis, along with regular exercise and a healthy diet.* ‡
It also helps alleviate occasional mild indigestion, occasional leg cramps and PMS symptoms, fill nutrient gaps, and support restful sleep.*
‡Adequate calcium intake is important, but daily intake above 2,000 mg is not likely to provide any additional benefits.