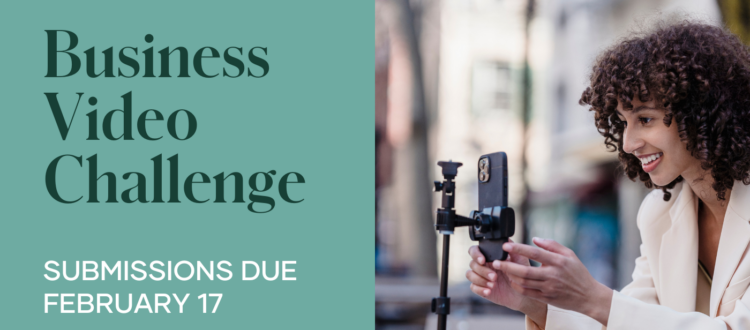 Business Video Challenge | Submissions Due by February 17th
Put your own stamp on the new business opportunity video and if selected as one of three finalists, we'll help you produce your own professional version to grow your business.
And we'll feature your completed video on Shaklee TV for other members of the Field to share.
We'll also reward you with a fun perk that you can enjoy while at Shaklee Global Conference in Anaheim this summer – two 2-Day passes to Disneyland®.
Uploading Your File
Do NOT email or text your video: it compresses the file, degrading picture and sound.
Instead, DO follow these instructions to upload the original uncompressed video file:
If you've got a strong wifi signal, switch to wifi to avoid consuming cellular data
Download & install the free DropBox app to your device
Open this document on that device and click on this link: https://bit.ly/AOVideoFeb17
That will open the DropBox folder. If you get prompted to "accept cookies" – click OK.
Click on the blue "Add files" button in the center of the screen.
You'll get a dropdown menu – select "Photo Library"
Navigate to the video you want and tap on it to select it, and then in the top right corner of your screen, click "Add"
This takes you back to the DropBox folder, where you'll be prompted to fill in your name and email address. Do that, then click the blue "Upload" button at the bottom of the screen.
Repeat steps 5-8 for each file you want to upload.
Eligibility:  Open to all Shaklee Ambassadors and Business Leaders that are legal residents of the fifty (50) United States, the District of Columbia, Puerto Rico and Canada (excluding Quebec) and who are at least twenty-one (21) years old at the time of entry.  The Contest is subject to all applicable federal, state, provincial, territorial, municipal, and local laws and regulations.  Void in Quebec and where prohibited or restricted by law.
Sponsor: Shaklee Corporation, 6920 Koll Center Parkway, Suite 211, Pleasanton, CA 94566
Timing:  All content submissions must be posted by 11:59pm PT on February 17, 2023.
Agreement to Official Rules: Participation in this Contest constitutes entrant's full and unconditional agreement to these Official Rules. Sponsor's decisions are final, binding, and non-appealable.
How to Enter: An Entrant will need to submit their video entry via drop box.  Please upload the file using your name and Shaklee ID as the name of the file.
Selecting Contest Winner: There will be a total of three (3) winners (each a "Winner") in the Contest, selected from a panel of Home Office employees and Master Coordinators. The Winners will be selected by February 28, 2023.
Prizes:  Three (3) prize winners ("Prize Winners") will be eligible to receive one (1) of the following prizes ("Prize(s)"):
One (1) Prize Winner will receive 2 Disneyland 2-Day Passes. Total approximate retail value is US $400 and a professionally guided shoot that will be featured on Shaklee TV and a Mission Possible Call.
Entry Requirements: 
Entrants will be provided a script but should feel free to share their story in their video entry.  The entry length should be 3 – 5 minutes.
Entrants agree to and understand that Entries will be made available to the public, including without limitation, posting on the Internet, corporate social media pages and corporate use. Whether or not Entries are published on the Internet, Sponsor does not guarantee any confidentiality with respect to any Entries.
The Entry must not have been submitted previously in any contest with any other company or have been previously exhibited or displayed publicly.
Each Entry must be an original creation of the submitting Entrant which is under no restriction, contractual or otherwise, that will prevent Sponsor's use of the Entry and each Entry must be free of any and all liens, encumbrances and claims of third parties. Entrant acknowledges, agrees and warrants that, nothing in the Entry infringes on any copyrights, confidential information, trade secrets or trademarks belonging to any person or entity other than the Entrant absent a suitable license, clearance or permission agreement (proof of which is required upon submission), or violates any person's rights of privacy or publicity and that all necessary releases and permissions have been secured. Entrant agrees to indemnify and hold harmless each of Sponsor, and each of their owners, officers, directors, employees, franchisees and affiliated organizations, and their respective officers, directors and employees, from and against any and all claims, demands, damages, costs, liabilities and causes of action of whatsoever nature that are based upon or arise out of any breach by Entrant of these Official Rules or the warranties and representations made by Entrant in this paragraph. Modifying, enhancing or altering a third party's preexisting work does not qualify as Entrant's original creation.
By uploading the Entry, the Entrant agrees, for zero compensation, to grant to Sponsor all intellectual property rights in the Entry and each of professional produced shoots, which rights include, without limitation, the Sponsor's right to publish, make available to the public and/or reproduce the Entry through any media available at any time during, or after, the Contest Period on any related websites, in any promotional materials, whether related or unrelated to the Contest, and at any other location, whether physical or online, that Sponsor, in its sole discretion, deems appropriate and necessary for the operation and promotion of this Contest. In addition, Entrant warrants that any so called "moral rights" in the Entry have been waived and Entrant acknowledges and agrees that Sponsor may use any ideas from any Entry or other submitted materials, whether or not Entrant has been awarded a prize in connection with any such Entry or other materials. Entrant agrees to release, defend, indemnify and hold harmless each of Sponsor and each of their owners, employees, directors, officers, members, agents, franchisees, subcontractors and licensees from all claims, demands and causes of action of any nature whatsoever which Entrant or Entrant's heirs, representatives, executors, administrators, or any other persons acting on Participant's behalf or on behalf of Participant's estate, have or may have by reason of: (i) Sponsor's exercise of any rights granted by Entrant in this paragraph; (ii) claims based on violation of any right of publicity or rights of personality, infringement of copyright or trademark, libel, slander, defamation, invasion of privacy, loss of earnings or potential earnings in connection with Sponsor's use of the Entry and any portion thereof, or the likeness of any natural person therein.
Entrants are responsible for securing necessary permissions, talent and location releases, and licenses for any visual and audio material contained in their Entries. If selected as a contest winner, the cost of the professionally guided shoots will included as part of the prize.
Sponsor is not responsible for any expenses incurred in the production and delivery of the Entries.
Content Restrictions:
Compliant Claims: The Submission may not contain any income, or product claims that are not already approved by Shaklee or disclose any specific dollar amounts earned by you or any other Ambassador; claims such as replacement income, retirement, quit your job, passive or residual income, financial freedom, or guarantee any certain earnings; claims related to COVID, or any other disease or illness, and; claims that a Shaklee product is useful in the treatment, prevention, or cure of any disease.For additional information related to improper claims, please review the Improper Claims Training Presentation available in the Compliance Area of Shaklee.com.
The Submission must not disparage Sponsor or any other person or party and the Submission must not contain material that is inappropriate, offensive, indecent, obscene, tortious, defamatory, slanderous or libelous;
The Submission must not contain material that promotes bigotry, racism, hatred or harm against any group or individual or promotes discrimination based on race, gender, religion, nationality, disability, sexual orientation, or age; and
The Submission must not contain material that is unlawful, in violation of, or contrary to the laws or regulations in any state where Submission is created.
Odds: The odds of winning depend upon the number of eligible entries received.
Prize Restrictions: Limit of one (1) Prize per person. Prizes are non-transferable and no substitution will be made except as provided herein at the Sponsor's sole discretion. Sponsor reserves the right to substitute a Prize (or a component thereof) for one of equal or greater value if the designated Prize should become unavailable for any reason. Each Prize Winner is solely responsible for all applicable federal, state and local taxes, including taxes imposed on his/her income. Prizewinners may be issued an IRS form 1099 based on the Actual Retail Value of each Prize awarded.
Winner Notification:  Winners will be contacted by email or phone within five business days of selection date.
Publicity: Acceptance of any Prize shall constitute consent that Sponsor and it designees to use the winner's name, city, state, province, likeness, photo, Submission, and/or Prize information in connection with the Contest for promotional, advertising or other purposes, worldwide, in any and all media now known or hereafter devised, including the Internet, without limitation and without further payment, notification, permission or other consideration, except where prohibited by law.
General Conditions: Sponsor reserves the right to cancel, suspend and/or modify the Contest, or any part of it, if any fraud, technical failures or any other factor beyond Sponsor's reasonable control impairs the integrity or proper functioning of the Contest as determined by Sponsor in its sole discretion. Sponsor reserves the right in its sole discretion to disqualify any individual it finds to be tampering with the entry process or the operation of the Contest or to be acting in violation of these Official Rules or any other promotion or in an unsportsmanlike or disruptive manner. Any attempt by any person to deliberately undermine the legitimate operation of the Contest may be a violation of criminal and civil law, and, should such an attempt be made, Sponsor reserves the right to seek damages from any such person to the fullest extent permitted by law. Sponsor's failure to enforce any term of these Official Rules shall not constitute a waiver of that provision.