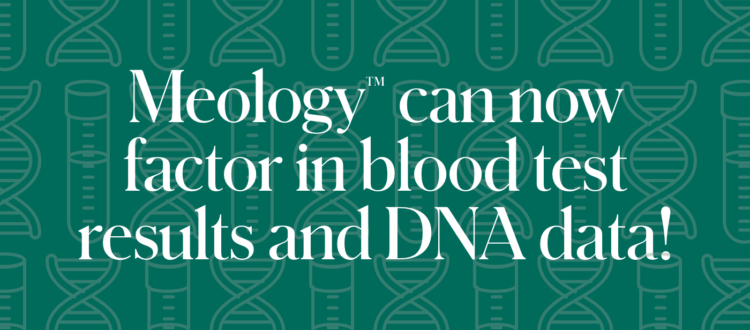 Build with New Meology™ Enhancements

Shaklee personalized nutrition is now enhanced! Meology now allows customers and Members to share recent blood test results and DNA data to deliver even more precisely personalized nutrition recommendations.
Updated assessment
Features a brand-new section that's completely optional and secure that allows you to manually input recent blood test results, including your blood lipids, your blood sugar level, and some nutrient status markers. You can also input your waist circumference measurement and your most recent blood pressure reading.
Upload nutrition-related DNA data
If you are one of the tens of millions of 23andme® or Ancestry® customers, you'll also have the option to upload your nutrition-related DNA data to the Meology™ assessment.
These enhancements make Meology More Precise and More Powerful and supported by More Patents and More Proof.
More Precise – Our algorithm considers all the individual things about you, including optional blood test results and DNA data, as well as how it all adds up to make you, you.
More Powerful – Distills from over 110 Million possible combinations across 640,000 decision points to create your unique personalized daily supplement plan.
More Patents – Backed by 70+ patents/patents pending all over the world and powered by a patent-pending recommendation engine.
More Proof – The culmination of over 100 years of science and innovation supported by hundreds of clinical studies, including the Landmark Study, and thousands of tests for purity and safety.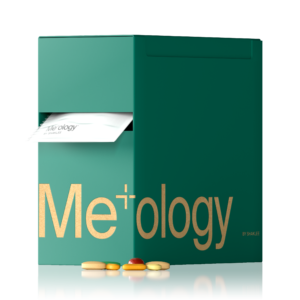 Make sharing Meology a greater focus of your business by sharing it using these tips:
Purchase and use the product daily
Having your own authentic experience with the product is going to be the best sharing tool, by far.
Post in Your Social Feeds:
Talk about how excited you are about Meology and the ways that Meology makes your life easier. Show how easily it's incorporated into your busy, daily routine. Be sure to highlight the personalization that comes with Meology packaging.
Here are some ideas for creating your own social content. Remember most of what you post should be your own content.
Record a reel or stories focusing on unboxing your Meology order.
Do a day-in-the-life post or story that shows your daily routine and how Meology is a part of it.
Share images of your personalized packs going with you wherever you go – to the park, to school, to a soccer game – the possibilities are endless!
Sprinkle in some Shaklee-provided graphics where appropriate – particularly when sharing specific product benefits and science info.
Follow up and reach out
Respond to comments on your social content in direct message. Focus on responding to questions in a conversational way using info in the Product Sales Sheet.
Reach out to customers via text, email, and direct message who have expressed interest in similar products in the past ("Hey, I remember you were interested in a more convenient way to keep track of and carry your supplements when you travel.").
Take advantage of Back Office Lists – Use your back-office email lists to identify potential Members or prospects who might be interested in Meology.
Start your own accountability group – through a Facebook Group, Text Thread, or Facebook Messenger Group – and encourage new people to purchase by a specific date to participate in the accountability group.
Include the Kids – Be sure to share Meology Kids with parents you are talking to about Meology. Click here to learn more about Meology Kids and find sharing resources.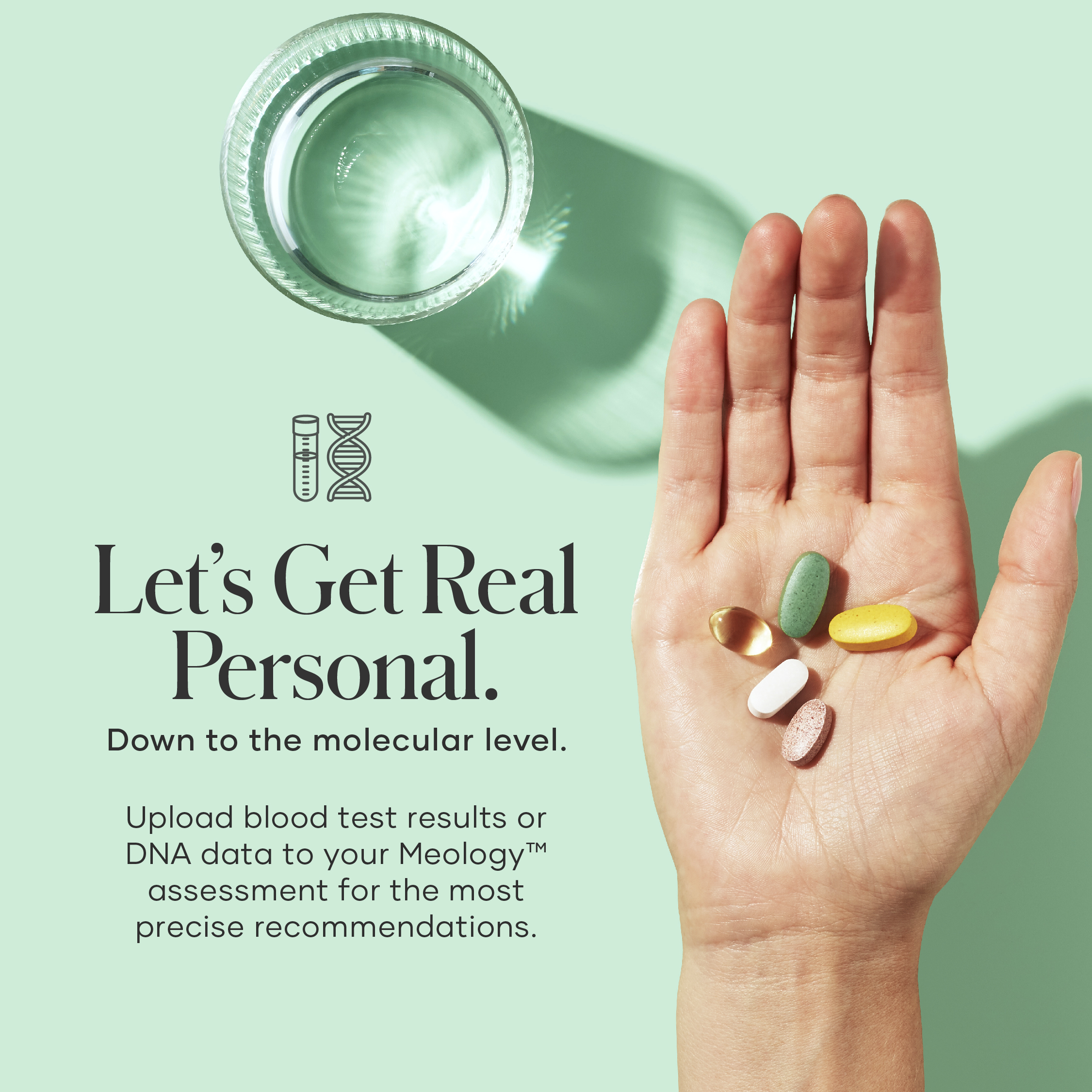 Distributor Sales Guide: English
Social Graphics 
What's New with Meology Series:
Meology Personalization Enhancements:
Meology Packaging Story Series:
What's New with Meology Series Story:
Why Meology / Personalization Feed Post Series:
Top 3 Benefits / Reasons to Buy Meology™