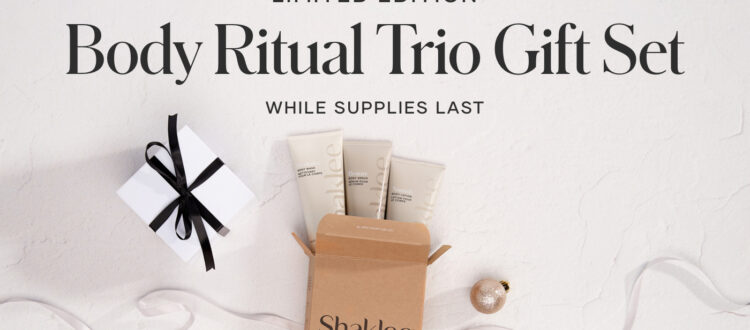 Body Ritual Trio Gift Set | Limited Edition
We're making the holidays merry, bright, and beautiful with a new, limited-edition Body Ritual Trio Gift Set.
This set contains travel-size versions of the Body Ritual Trio perfectly packaged for the gift-giving season, and a perfect gift for under $50!
Share this gift set with customers looking to share a little luxury with friends and family! It's also a great option for people who might want to try out the Body Ritual Trio before purchasing a full-size set.