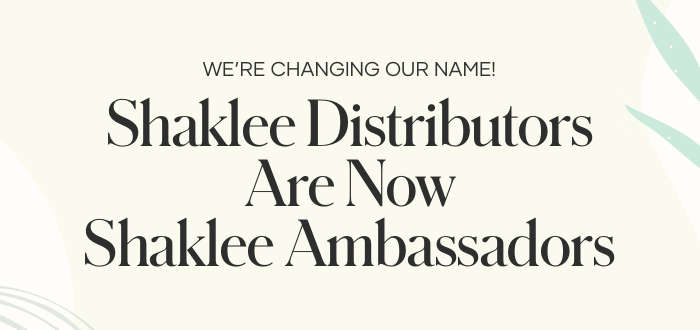 The Shaklee brand has undergone an amazing transformation…and now we're transforming the way we talk about our wellness community.
As announced at Shaklee Global Conference, we will now be referring to Shaklee Distributors (the rank and our Field as a whole) as Shaklee Ambassadors!
Even though our name has changed, our mission remains the same – Bringing True Wellness to the World!
Look forward to seeing the name change reflected in our website, back-office systems, and print materials over the next few months.