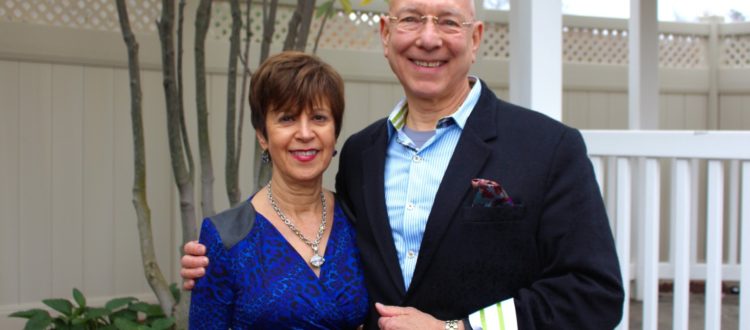 "I was able to retire early and my wife was able to sell her business."
"I was able to retire early at the age of 40 and Hannah was able to sell her preschool." – Allan S.
Hannah and I were both successful in our occupations; I was in the insurance business and Hannah opened her own preschool. But our schedules were extremely full with obligations to our jobs, family, and friends. Also, having three daughters meant we would have to save up for not only three college educations, but possibly three weddings as well. We needed to find a better way to build multiple streams of income and create a lifestyle that allows us the freedom to enjoy our family while still providing for our daughters now and in the future.
Then we were introduced to the Shaklee Opportunity. We knew that if we built a business and put in a solid effort, it could potentially give us an income for the rest of our career and beyond. We started building our business part-time, and the business grew steadily and successfully. After only two and a half years of running the business, I was able to retire early at the age of 40, and Hannah was able to sell her preschool. Since our business continues to grow, we still have an income, and we don't have to downsize our standard of living in our retirement years.
Our children have always been included in our business. We've set goals together and enjoy the benefits together. We've been fortunate to be able to travel the world together because of our business. But it's also been a big investment in our family's future! Our youngest daughter, Ashley, decided to build her own Shaklee business, and now she is also generating a significant income. It's a great source of pride to us that she has her very own successful business and that she is able to stay at home with her three children.
Our Shaklee business helped us lay a solid foundation for the future of our family. With our business growing income, we're able to support our daughters and whatever the future holds for them. We've also been able to purchase a second home in Florida. There is still so much that we want to do with our business, but we're thankful for everything our family has been able to accomplish with Shaklee.