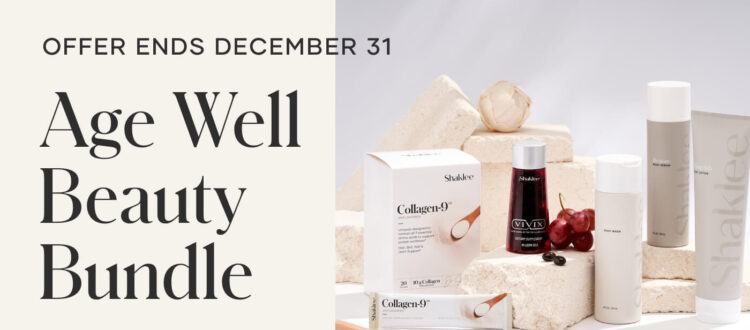 We all have to age…but we can choose to do it well!
Help your customers and members get the best of beauty in a curated, limited-time bundle that supports healthy aging, inside and out. *The Age Well Beauty Bundle is on sale now through 12/31.
What makes this bundle so special?  
Muscadine Patent, Skin survival, antioxidant, Elastase and collagenase breakdown inhibition US Patent No: US 10,967,034 B2 April 6, 2021

Robert Holtz. (2022) Advanced Glycation End Product Prevention and Reduction Collagen Report Study Numbers: 22-0008 and 22-0026; 22-0033.